Halftime Report: My 15 favorite songs of 2013 thus far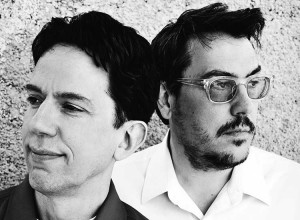 Weird, right? The year's already half over. I say this every July, but this year really and truly has been zipping by even faster than the normal zippiness.
So far in 2013, I've only made a couple of new discoveries that have me truly excited, but some old favorites have been doing a standup job of releasing new, quality songs. Here are the 15 tracks—by standbys and ingenues—that I've been listening to most. Despite my new-found status as a dad, I'd like to believe it's not too Dad Rock-oriented…but there's definitely a hint of that going on. It's OK. The world probably needs more decent Dad Rock blogs, right?
Without further ado…
15. "Get Lucky," Daft Punk feat. Pharrell Williams
Of course this song is on my list. Literally everybody loves this song—for now. We're all going to be sick of it about two weeks from now. In the meantime, let's get our French-robot-neo-disco boogie on.
14. "Just Make it Stop," Low
The Minnesota indie stalwarts hired Jeff Tweedy of Wilco to produce their 10th studio album and added a hint of earthy Americana to their melancholy, minimalist, don't-call-it-slowcore sound.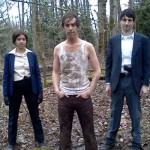 13. "Born to Kill," The Thermals
Portland's best power trio is in angry mode (again). This time Hutch Harris has war on his mind, specifically the blind allegiance and cold-blooded emotional detachment that being a soldier requires. It's a theme that shows up throughout the band's sixth studio album, but it's especially prevalent on the 1:50 opening track, with a title that I can only assume is a reference to Full Metal Jacket.
[free mp3 via SoundCloud]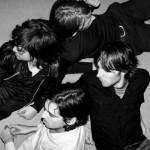 12. "S.O.S. in Bel Air," Phoenix
It's evidently a good year so far for French, guitar-driven dance-pop. There's no reason that anybody who fell hard for "1901" shouldn't enjoy this hit-worthy single just as much.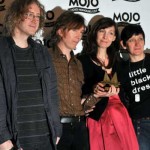 11. "New You," My Bloody Valentine
Boom! Outta nowhere, Ireland's preeminent shoegazers unexpectedly, suddenly unleashed their first album in 22 years. Music nerds, predictably, went nuts, but the album turned out to be legitimately worth going nuts over, picking up right where Loveless left off. It was everything that fans of drone-y walls of guitar noise and androgynous vocals had been waiting for. This bouncy track might be the liveliest, most poppy tune of the bunch.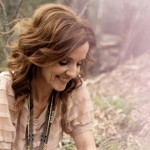 10. "Ohio," Patty Griffin feat. Robert Plant
The Austin-based singer-songwriter teamed up with her POSSLQ (that'd be "person of opposite sex sharing living quarters) for a haunting folk song about the Underground Railroad. The Led Zeppelin frontman didn't just lend his harmony vocals—he reportedly came up with a tempo, mood and arrangement that sounds as timeless as the titular river itself. More…
Griffin is performing on Aug. 31 during the Strawberry Music Festival at Camp Mather near Yosemite National Park. [tickets]
9. "Joy to You Baby," Josh Ritter
Ritter is recently divorced, but there's no hint of bitterness in this breakup ballad, just some "what ifs," uncertainty and, most of all, wishes for joy. Forgiveness. That's the heart of the matter. As always, Ritter knows exactly how to make a song touching while steering clear of triteness.
8. "Holy Roller," Thao & The Get Down Stay Down
This is the local act that has captured my attention in 2013. I tried and failed to get into Thao's blogospherically acclaimed collaboration with Mirah in 2011. I'm not sure why this latest album of quirky, vaguely folky indie rock succeeded where that one failed. Maybe it's all the banjo.
[free mp3 via SoundCloud]
Thao & The Get Down Stay Down are playing Aug. 9 at the Outside Lands Music and Arts Festival in San Francisco's Golden Gate Park. [tickets]