"Albums of the … Teens I guess?": Time to delve into 2012
Is there an over-arching theme to my picks for albums to highlight from 2012? (Other than the fact that I personally listened to them a bunch, obviously.) In a word? Nope. Not really. I've thought about it. I mean, no, of course not. Of course there's not a through-line other than my own musical taste and the year. It's silly to think there would be, and I'm definitely not doing it for any of the remaining years in this series.
Unless I can come up with some sort of through-line. Then I definitely will.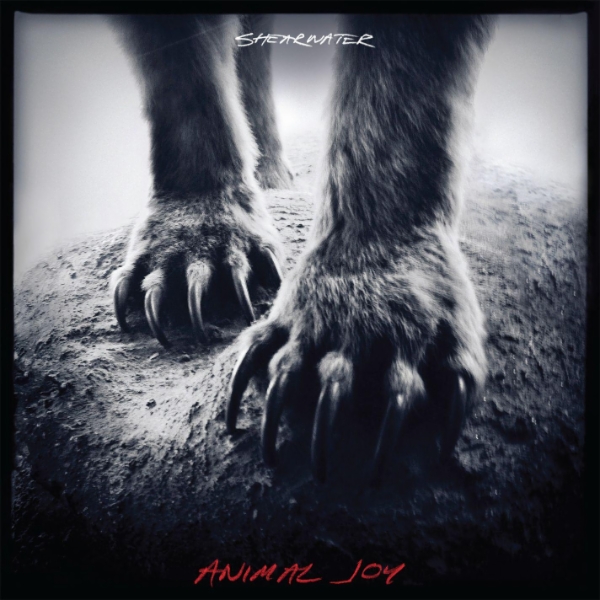 Released: Feb. 28, 2012
"Expansive sounds as big as an Antarctic glacier or the Serengeti" is how I described this album back in 2012. Informed by—I'll just go ahead and assume—band leader Jonathan Meiburg's occasional day job as an ornithologist and natural history scholar, Shearwater's music has always had a bit of a fixation on the the savage beauty of the natural world; it's front-and-center here, from the album title to the album art to the thematic explorations of the struggle between the call of the wild and the safety of civilization. For folks who … enjoy that intellectual branch of '80s art pop, a la Peter Gabriel and Talk Talk. Moment that gets me every time: In response to a recent post from ubiquitous Twitter music inquisitor Henning, I decided that the Keatsian final track, "Star of the Age," might be my favorite album closer of all time: "But still, my love / the only relieving light / in the spinning darkness of our lives / is when I see you again / in the moonlight / in the starlight / in the sunlight / and I believe it again." If you listen to just one song: "You as You Were" is fairly representative of the overall sound, mood, and theme.
Blunderbuss, Jack White
Released: April 20, 2012
Jack White had fronted no fewer than 10 studio albums (as a leader of The White Stripes, The Raconteurs, and The Dead Weather) before he made his first solo album. Free of the self-imposed formulas that went along with those projects, he made a free-wheeling record that swings from ranging guitar riffs to country-rock balladry to barroom piano blues. So … yeah, following the Jack White formula. For folks who … have an affinity for The White Stripes' discography that goes deeper than "Seven Nation Army" and "Fell in Love With a Girl." Moment that gets me every time: "A romantic bust, a blunder turned explosive blunderbuss." And there you have the crux of the title track and the album writ large. If you listen to just one song: The closing track, "Take Me With You When You Go," may not be the album's most memorable tune (that title probably goes to the rip-snortin' single "Sixteen Saltines"), but it serves as a tidy highlight reel, summing everything up.
The Sound of the Life of the Mind, Ben Folds Five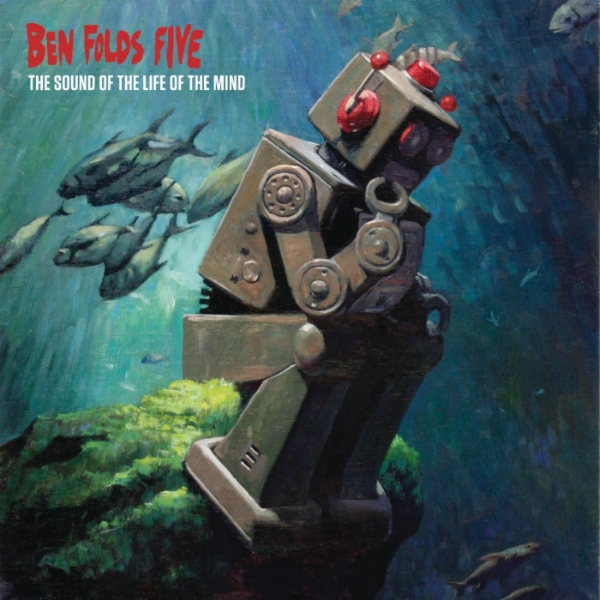 Released: Sept. 18, 2012
Q. What's better than one of my favorite bands reuniting for a crowdfunded, full-length album?

A. When that album turns out to be as good as the stuff they made before taking an 11-year break.

As much as I have loved the majority of Folds' solo output, there's an unmistakable energy that Robert Sledge and Darren Jessee bring with their fuzzed-to-the-max bass riffs, unexpected drum fills, and ability to sing diminished-chord harmony vocals. Unfortunately, the album loses some steam towards the end; if they'd done a seven-song EP and Folds saved those last three tracks for his next solo outing, it would be damn-near flawless. For folks who ... love a good character study. Here you get everything from an (autobiographical?) song about a bitter divorcee to an exploration of what it must have been like for Frank Sinatra's concierge after Ol' Blue Eyes died. Moment that gets me every time: "She doesn't want to hear about pregnancies / foam fights, TV, take-outs / have sex, weddings / the sound of the life she'll leave behind." Nick Hornby contributed lyrics to the title track, about a young teen isolating herself from encroaching adulthood by surrounding herself in a protective cocoon of library books and factoids. If you listen to one song: "Michael Praytor, Five Years Later" … and go ahead and let it transition into Jessee's plaintive contribution, "Sky High."
Released: Sept. 18, 2012
I didn't think I needed another Grizzly Bear album in my life, frankly. My relationship with the Brooklyn art-rock band's previous effort, Veckatimest, was like a white-hot affair that flamed out after a year. Shields snuck up on me. It's less poppy—there's no bubbly single like "Two Weeks" here. The tone is dark and churning, the time signatures uncommon, and it rejected the trend at the time by incorporating more guitars. For folks who … think it's OK if indie rock is composed, ambitious and amorphous. Moment that Gets me Every Time: Does this album have lyrics? It definitely has vocals. Remembering any individual fragment is like trying to recall exactly what happened in a particular moment of a 48-minute dream. If you listen to just one song: If you don't have 48 minutes, start with "Speak in Rounds."
Sorry to Bother You, The Coup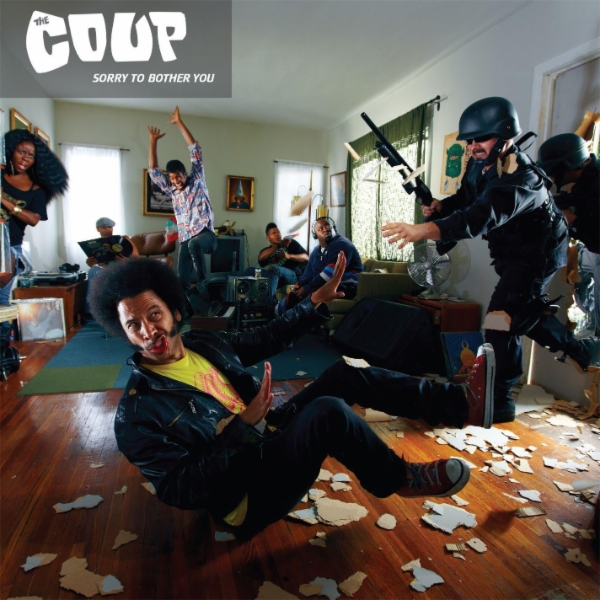 Released: Oct. 30, 2012
Citing this album has gotten a lot more complicated in the last year so, to be clear, I am not talking about the soundtrack for the 2018 motion picture Sorry to Bother You directed by The Coup's Boots Riley and featuring an entirely different collection of woke, musically adventurous Oakland hip-hop by The Coup. I am talking about what was—speaking as someone who never set foot in Oscar Grant Plaza—the soundtrack for Occupy Oakland in the winter of 2012. Or should have been if it wasn't. I mean, there's a song about guillotining the rich and powerful—metaphorically, surely, but also maybe not? Every track kills; they are by turns hilarious, serious, mysterious, and imminently listenable. For folks who … don't understand why hip-hop doesn't have more accordion, kazoo, and communism. Moment that gets me every time: "They got the TV, we got the truth / they own the judges and we got the proof / we got hella people, they got helicopters / they got the bombs and we got the, we got the / we got the guillotine." If you listen to just one song: The Patton Oswalt-endorsed "Magic Clap."
2010 | 2011 | 2012 | 2013 | 2014 | 2015 | 2016 | 2017 |2018 |2019
The list thus far
Of the Blue Colour of the Sky, OK Go, (Jan 12, 2010)
A Badly Broken Code, Dessa, (Jan 19, 2010)
Plastic Beach, Gorillaz, (Mar 10, 2010)
Together, The New Pornographers, (May 4, 2010)
The ArchAndroid, Janelle Monae, (May 18, 2010)
The King Is Dead, The Decemberists, (Jan 14, 2011)
All Eternals Deck, The Mountain Goats, (Mar 29, 2011)
It's A Corporate World, Dale Earnhardt Jr. Jr., (Jun 7, 2011)
Join Us, They Might Be Giants, (Jul 19, 2011)
The Whole Love, Wilco, (Sep 27, 2011)
Animal Joy, Shearwater, (Feb 28, 2012)
Blunderbuss, Jack White, (Apr 20, 2012)
The Sound Of The Life Of The Mind, Ben Folds Five, (Sep 18, 2012)
Shields, Grizzly Bear, (Sep 18, 2012)
Sorry To Bother You, The Coup, (Oct 30, 2012)