"Albums of the … Teens, I guess?": Comfort me, 2011
More than any other year in this here project, the albums that I played the hell out of in 2011 represent stalwarts. Bands that I'd been listening to, in some cases, for going on 20 years. Bands that I still count among my favorites today. Bands I've seen multiple times in concert. Bands that are household names, at least among a certain set of ageing nerds. Bands that provide the familiarity and comfort of an old sweatshirt that you've had since college and somehow still fits.
These albums were all legitimately some of the best work these groups had done in years. And though they came close, they never quite surpassed that level of excellence for the rest of the decade.
Oh, there is one full-length debut by an indie-pop upstart in the mix. But mostly we're talking old-timers.
Take it away, 2011!

Released: Jan. 14, 2011
Look, I could probably make a halfway decent album if I had access to Gillian Welch's voice and Peter Buck's guitar playing; but even without those top-tier guests, the Portland band's sixth full-length would still be deeply satisfying. Colin Meloy set out to get back to his roots, and he delivered a refreshing slice of pastoral Americana and jangle-pop. He still flashes the occasional obscure reference wrapped up in lexicographical flourish ("Hetty Green, queen of supply-side, bonhomie, bone-drab"), but gone are the 15-minute prog-rock epics of rogues and forest gods that defined the band's last few outings. Instead, he offers 10 simple songs about simple pleasures, nature, and community. For folks who … are still looking for the perfect soundtrack for that barn-raising next week. Moment that gets me every time: "Head strong, you and your long arms / listing lazily on the cusp of your teens / but you were my Avery, and when you needed saving / I could just grab you by the nape of your neck." (In interviews, Meloy said "Dear Avery" was written about parents of soldiers overseas and the feeling of no longer being able to keep one's child safe.) If you listen to just one song: The opening track, "Don't Carry it All."
Released: March 29, 2011
Ha ha, I still remember the pre-release hype around this one: "OMG JOHN DARNIELLE IS MAKING A DEATH METAL ALBUM!" I guess because Erik Rutan of Morbid Angel (among others) produced a few tracks and the cover art looks pretty badass and illegible. Anyway, when it arrived, it pretty much sounded like a Mountain Goats album, i.e. some great melodies, unparalleled lyricism, and mostly contemplative ballads. I will say that you can get your headbang on to "Estate Sale Sign," but it's more folk-punk than thrash. For folks who … are into the occult and acoustic guitars. Moment that gets me every time: "Work until I drop, drift from place to place / Ehrenfield, Pennsylvania scratched into my face" (from "For Charles Brosnan"). If you listen to just one song: "Birth of Serpents." (It's about photography! I think.)
Released: June 7, 2011
At least as often as not, the music of Detroit is associated with hard, heavy, blue-collar, guitar-driven stuff: Think The White Stripes or (God help us) Ted Nugent. This indie duo is the opposite of all that. The music is so light it's practically effervescent , flirting with twee, and more of an experiment in studio-craft than a record of a jam session. Their full-length debut is still unmistakably a product of the Motor City—most obviously on a cover of Gil Scott Heron's "We Almost Lost Detroit," which comes off as a loving tribute to a city teetering on the edge of a financial and social catastrophe rather than the anti-nuclear screed the lyrics alone suggest. For folks who ... like Sigur Ros and all, but wish they weren't quite so, I dunno, Icelandic. Moment that gets me every time: "Are you a field yet to be cleared? / Are you overgrown? / Are you all alone? / I know a guy who can make it a park full of mobile homes." If you listen to one song: Again with the opening track! Can't deny the intricate production details on "Morning Thought," though.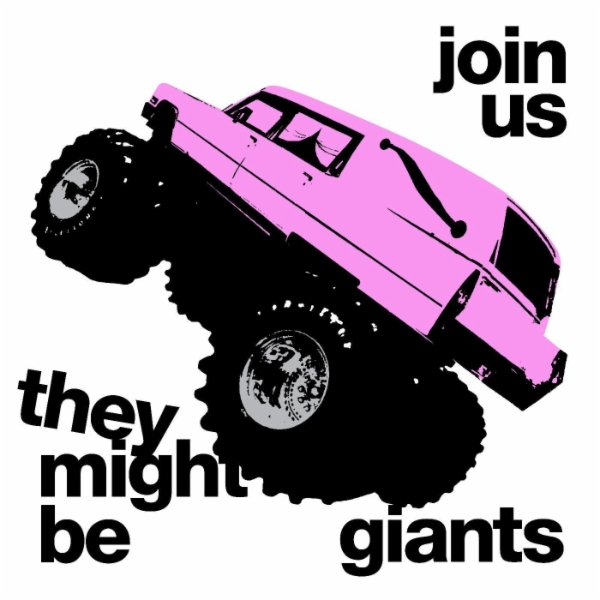 Released: July 19, 2011
TMBG spent the last half of the previous decade working primarily as a kindie-rock band, putting out three albums of children's music since 2005. By the time 2011 rolled around, the question was: Did The Johns still know how to put out an album of nerd-rock for ostensible grown-ups? Answer: Yes! The band's 15th studio album stands out for its a) unreliable narrators and b) musical craftsmanship. The lyrics of "Canajoharie" may describe a fever dream of the first amphibian emerging from the primordial ocean, but at it's heart its just a sharp, catchy pop-rock song. There's a lot of those moments among the 18 songs. For folks who … are ready to let their hair hang down and join the unlikely crowd assembled. Moment that Gets me Every Time: "Judy is Your Viet Nam" is only 101 words in its entirety, but it creates such a vivid picture of a quagmire of a relationship: "Judy lies but you believe her / she's the storm before the calm / Judy is the great deceiver / Judy is your Viet Nam." If you listen to just one song: "When Will You Die," if only to appreciate its unintentional prescience in regards to you-know-who.
The Whole Love, Wilco
Released: Sept. 27, 2011
Did you get the same feeling I did upon streaming the Chicago band's eighth album for the first time? After riding the wave of a seven-minute krautrock freakout, that rubber-band riff of "I Might" kicked in, and I thought, "Oh man, the band hasn't sounded this engaged in years." Nothing quite measures up to the one-two punch of those first tracks, but the next 10 are still top-form Jeff Tweedy with occasional Nils Lofgren virtuosity … which, I mean, who's gonna say no to that? For folks who … still believe in the promise of the great Americana art rock album. Moment that gets me every time: "I know that I won't be the last / cold captain tied to the mast." If you listen to just one song: The aforementioned seven-minute krautrock freakout, "Art of Almost."
2010 | 2011 | 2012 | 2013 | 2014 | 2015 | 2016 | 2017 |2018 |2019
The list thus far
Of the Blue Colour of the Sky, OK Go, (Jan 12, 2010)
A Badly Broken Code, Dessa, (Jan 19, 2010)
Plastic Beach, Gorillaz, (Mar 10, 2010)
Together, The New Pornographers, (May 4, 2010)
The ArchAndroid, Janelle Monae, (May 18, 2010)
The King Is Dead, The Decemberists, (Jan 14, 2011)
All Eternals Deck, The Mountain Goats, (Mar 29, 2011)
It's A Corporate World, Dale Earnhardt Jr. Jr., (Jun 7, 2011)
Join Us, They Might Be Giants, (Jul 19, 2011)
The Whole Love, Wilco, (Sep 27, 2011)