"Albums of the … Teens, I guess?": 2013 goes full Bowie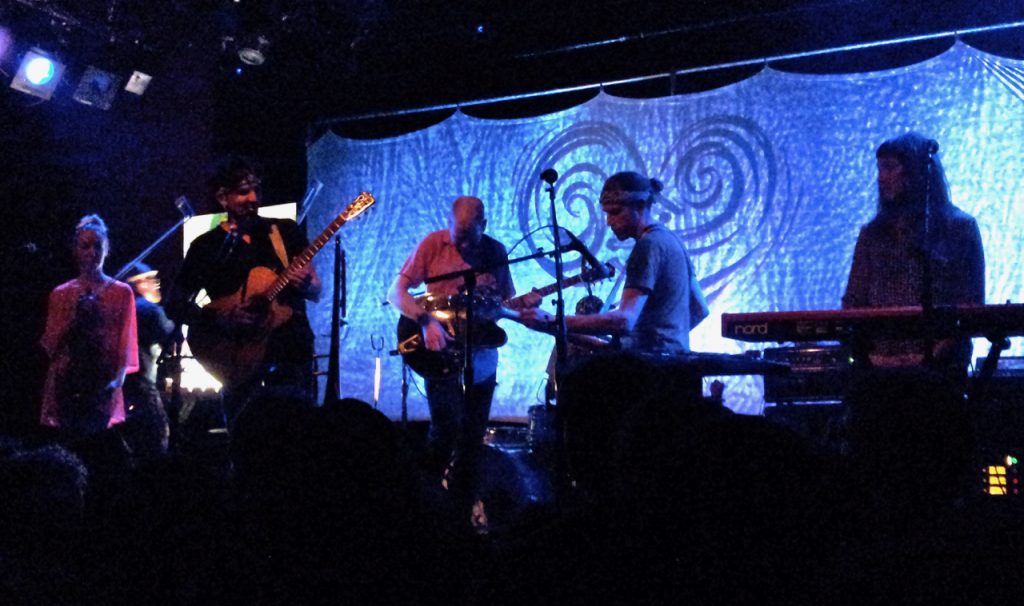 The question that looms over 2013 is, "Who put out the most Bowie-esque album?" This would seemingly be settled by the fact that David Bowie himself put out an album in 2013 that very deliberately hearkened back to his Berlin Trilogy era, but he wasn't alone. Queens of the Stone Age and Arcade Fire also made strong plays, the latter featuring a guest appearance by Bowie himself.
Arcade Fire didn't make the cut into my Top 5 albums for 2013. (I like Reflektor, but not quite that much.) The other two did, however, which makes this entry in the series a particularly Bowie-riffic affair. And, let's be honest, Bowie's influence is so wide-ranging that all of these albums surely reflect some of his musical imprint. **Googles Patty Griffin's publicist** [Insert quote from Patty Griffin about how David Bowie influenced her.]
Released: March 5, 2013
It's impossible to write a better, truer sentence about Cloud Cult than Christopher Bahn did in his review of the Minnesota collective's previous album, Light Chasers, for The A.V. Club: "… [Leader Craig] Minowa's songs are like hymns for a religion that hasn't been invented yet." On Love, Minowa refines that theology. Throughout the song set—a morphing soundscape that veers from delicate folk ballads to cinematic symphonic arrangements to brooding synthpop—he submits that we all have a decision to make: Are you going to be a good spouse/parent or an asshole? Are you going "to tame that jerk inside your head" or let him run amok? Are you going to let your anger get the best of you or embrace love? And, he says, it's a commitment you have to make every. Single. Day. For folks who … seek communal musical euphoria, but are creeped out by The Polyphonic Spree. Moment that gets me every time: "Every day with you I say, 'I do' / and it means so much more each time." If you listen to just one song: "It's Your Decision," which is basically the album's thesis statement.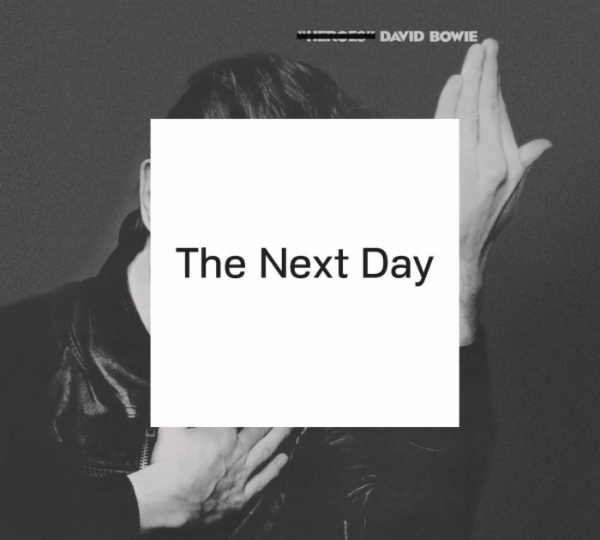 Released: March 12, 2013
At the beginning of 2013, it wasn't quite clear that David Bowie was ever going to release another full-length, studio album. It had been a decade since his last one, and he'd been taking things relatively easy since suffering a heart attack while touring to promote it. Even though he had not yet been diagnosed with cancer, when The Next Day dropped, it sounded like the work of an artist who recognizes he has a limited amount of time left to contribute. His subsequent, "parting gift" to the universe, Blackstar, tends to overshadow The Next Day—in no small part due to the shock of his death just two days after Blackstar's release—but I'll let you in on a secret: The Next Day contains about 80 percent of the weirdness that made Blackstar so beguiling and three times the memorable melodies and hooks. For folks who … didn't even realize how much they were craving the nasal, tenor vocals of Bowie's '70s artpop all through his rich, seductive baritone era. Moment that gets me every time: "Your country's new, your friends are new / your house, and even your eyes are new / your maid is new, and your accent, too / but your fear is as old as the world." If you listen to just one song: The sacrilegious, apocalyptic, mythic title track.
Tales From Terra Firma, Stornoway
Released: March 19, 2013
If one had to conjure up what the sophomore album of a few buddies from Oxford that wasn't The Bends sounded like, and also was more in the folk-pop tradition, it would sound like this. It's the work of a band that knows the only way to match lyrics that describe the ecstatic exuberance of a wedding night is to layer it with theremin freak-outs and a shrieking horn section—and then transition immediately into a meditative travelogue thick with atmosphere and dulcimer. Elsewhere you'll find a woodwind quintet and enough obscure vocabulary words to fill at least half a Decemberists album. For folks who … want any winking self-awareness to be balanced out by equal parts heartbreaking earnestness. Moment that gets me every time: "You, you are the cryptic code / and I, I am the great procrastinator / … squandering chances as I roam." If you listen to just one song: The first single, which repeatedly smacks you with an unambiguous Coleridge reference, "Knock Me on the Head." A very important side note: This is the second album I've highlighted in this series by a band whose lead singer/songwriter is a professional ornithologist. COINCIDENCE OR BIRD CONSPIRACY???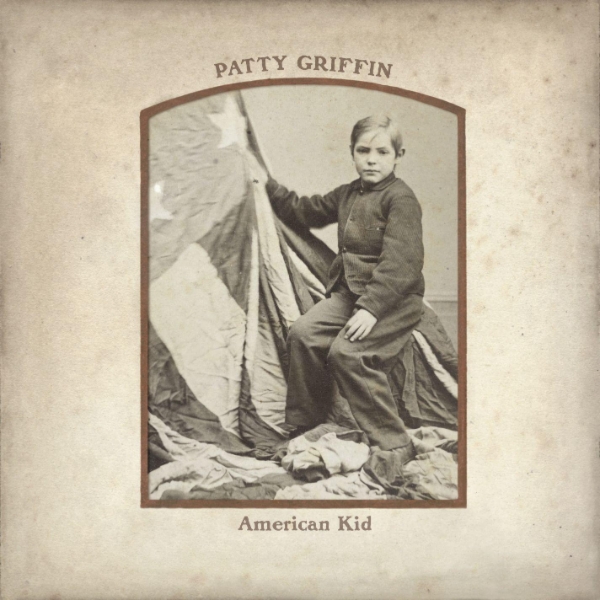 Released: May 7, 2013
A tribute to her father, who died four years earlier, American Kid is among the most honest and emotionally rich portraits you'll find of that generation's men. In lyrical snippets spread across multiple mostly acoustic folk songs, Griffin presents a portrait of a man born in Boston's South End who fought in the Pacific (and still uses offensive slurs), wakes up drunk on the day of his wedding, spends a career as a highway worker, faces the prospect of dying in some Sunbelt retirement community with horror, and finally finds his spirit set free. For folks who … value family in all its flawed, loving glory. Moment that gets me every time: "You don't ever have to go to war no more." If you listen to just one song: I'm going to recommend the one song that's clearly not about her dad. With an assist from Robert Plant, "Ohio" is a sad, winding river of a song about fugitive slaves, inspired by Toni Morrison's Beloved.
Released: June 3, 2013
The one thing that can be said for certain about QotSA's sixth studio album is that it emerged from a dark period for the SoCal band, starting with leader Josh Homme nearly dying due to surgical complications or antibiotic-resistant bacteria or drugs—he hasn't been entirely clear on the matter. The album's title, in fact, refers to how setbacks kept happening to the band with frustrating regularity. And yet, what emerged from those turbulent sessions is … fun? The lyrics are dark, but the music leans into the darkness with bluesy, psychedelic and, yes, Bowie-esque swagger. For folks who … are going to be OK with a song called "If I Had a Tail" and lyrics like, "I blow my load over the status quo." Moment that gets me every time: "I survived / I speak, I breathe / I'm incomplete / I'm alive / hooray! / you're wrong again 'cause I feel no love." If you listen to just one song: It's all "Smooth Sailing" from here on out.
2010 | 2011 | 2012 | 2013 | 2014 | 2015 | 2016 | 2017 |2018 |2019
The list thus far
Of the Blue Colour of the Sky, OK Go, (Jan 12, 2010)
A Badly Broken Code, Dessa, (Jan 19, 2010)
Plastic Beach, Gorillaz, (Mar 10, 2010)
Together, The New Pornographers, (May 4, 2010)
The ArchAndroid, Janelle Monae, (May 18, 2010)
The King Is Dead, The Decemberists, (Jan 14, 2011)
All Eternals Deck, The Mountain Goats, (Mar 29, 2011)
It's A Corporate World, Dale Earnhardt Jr. Jr., (Jun 7, 2011)
Join Us, They Might Be Giants, (Jul 19, 2011)
The Whole Love, Wilco, (Sep 27, 2011)
Animal Joy, Shearwater, (Feb 28, 2012)
Blunderbuss, Jack White, (Apr 20, 2012)
The Sound Of The Life Of The Mind, Ben Folds Five, (Sep 18, 2012)
Shields, Grizzly Bear, (Sep 18, 2012)
Sorry To Bother You, The Coup, (Oct 30, 2012)
Love, Cloud Cult, (Mar 5, 2013)
The Next Day, David Bowie, (Mar 8, 2013)
Tales from Terra Firma, Stornaway, (Mar 19, 2013)
American Kid, Patty Griffin, (May 7, 2013)
…Like Clockwork, Queens of the Stone Age, (Jun 3, 2013)