"Albums of the … Teens, I guess?": personas get personal in 2018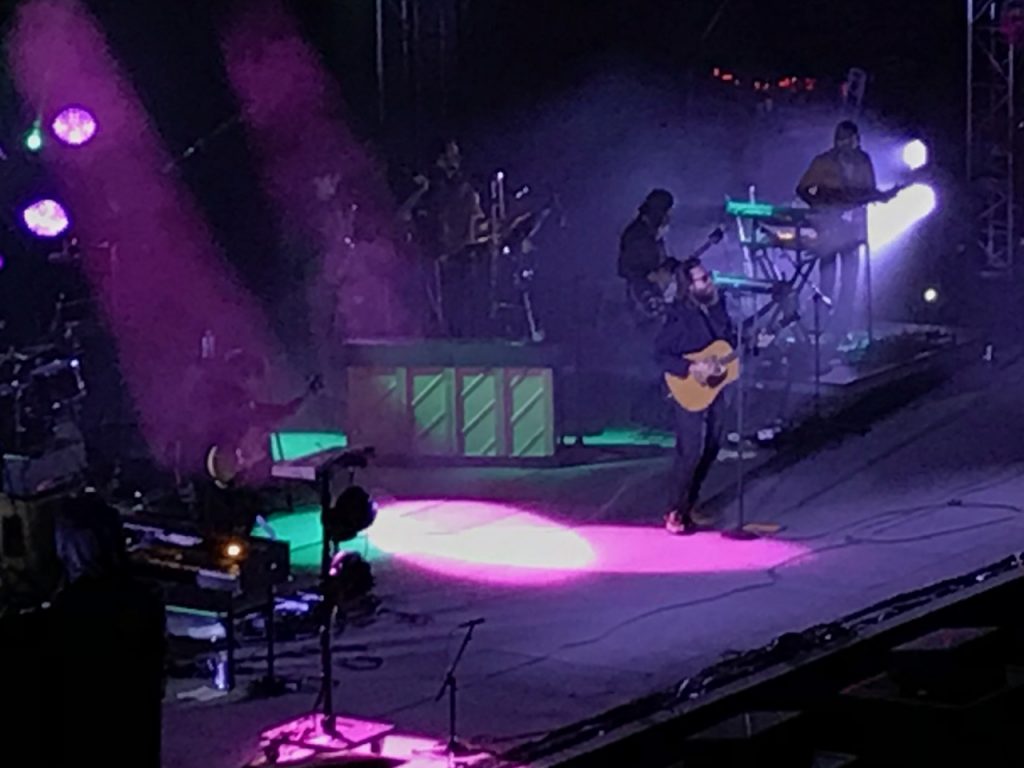 If you're going to make an Important Album in the late 2010s, you'd better wrap it in a personae or extreme vulnerability or some goof-assery, as if to say, "Yes, I am creating an immersive sonic experience, but I'm well aware that's kind of a pretentious thing to do." Or maybe these are just goofy, introspective, highly creative people who can't help but push their boundaries and provide a bit of meta-commentary. Whatever the case, it made for some fascinating listening in 2018.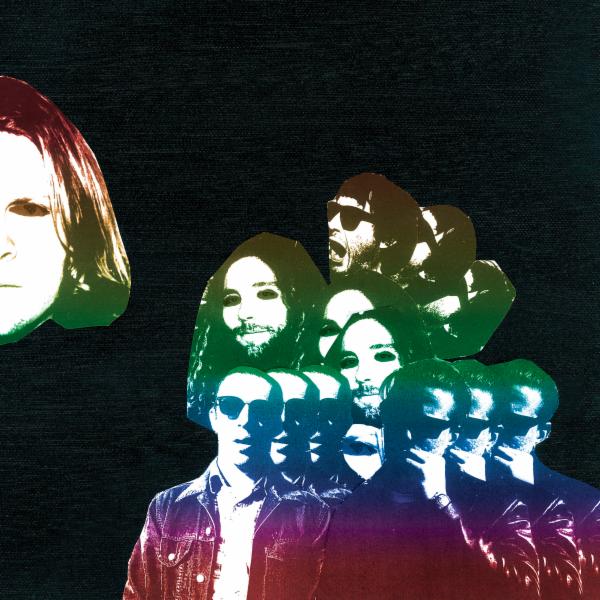 Released: Jan. 26, 2018
Of the prolific garage rocker's 11th album in as many years (not counting all his side projects and collaborations), Pitchfork said, "In essence, this is Segall's White Album moment … ." I love that comparison, because when it's finished, Freedom's Goblin leaves you with the same feeling as The Beatles' 1968 opus (albeit with a bit more "Helter Skelter" and a bit less "Blackbird," and with "only" 19 tracks). You've just listened to something sprawling, indulgent, hard to pin down, and ultimately satisfying, with a few moments so goofy they threaten to derail the whole thing, and yet you're hard pressed to name a track that could be cut without diminishing the whole. For folks who … can overlook the fact that the opening track is one huge cringe-worthy double entendre about a dog named Fanny who "knows just when to come" because it's a huge rock-stomper with a blistering horn section that sets the scene for the next 18 tracks. Moment that gets me every time: The chorus of childish, increasingly demented la-la-las that close out "When Mommy Tries to Kill You" (yikes). If you listen to just one song: "Shoot You Up."
Every Little Thought, Hurry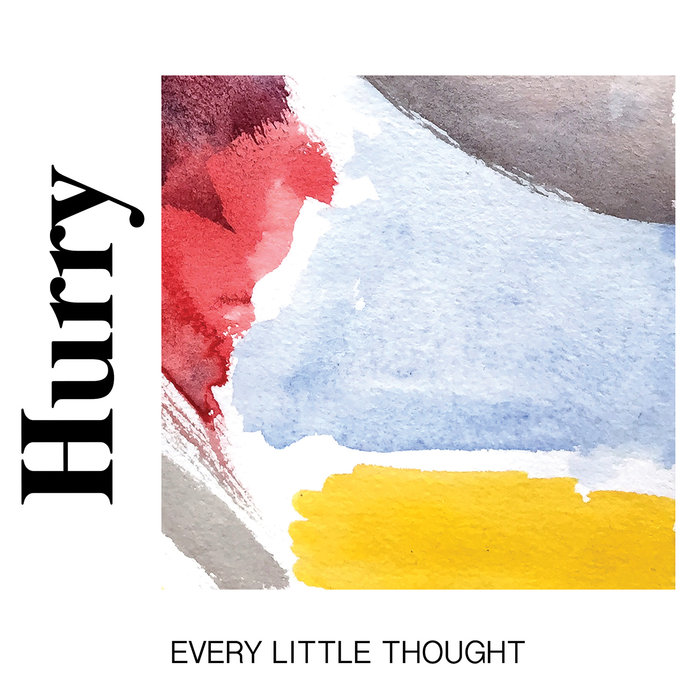 Released: Feb. 23, 2018
In contrast to my last post's pleasing dose of Weezer-esque '90s nostalgia, Hurry is more in the Gin Blossoms mold. It's simple, mid-tempo alt-rock. Choruses are often as concise as seven repeated words, expressing basic, relatable concepts about relationships and communication. The Philly band isn't looking to break a ton of new ground, just do what it sets out to do. And it does. For folks who … dig flange. Moment that gets me every time: "You're exotic but ordinary / I guess 'neurotic' is what best describes me / 'What are you even doing here?' I keep thinking / over and over and over and over." If you listen to just one song: "Waiting for You," the best piece of evidence that Every Little Thought is, in fact, a product of 2018, given the song's lyrics about a subject who is "always looking at your phone."
The Louder I Call, the Faster It Runs, Wye Oak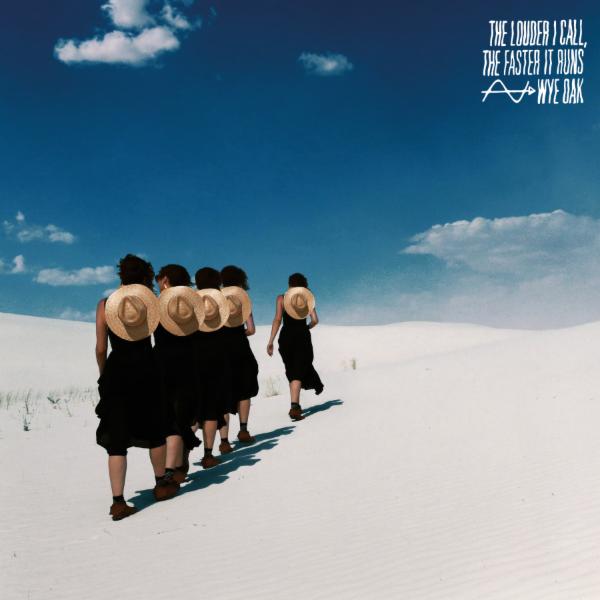 Released: April 6, 2018
I'm not sure I can name another band that evolved as much in the last decade as Wye Oak while staying true to its ethos. Back when I profiled 2009's The Knot for a similar project spanning the '00s, the duo was still vaguely regarded as an alt-country band. Since then, they released four albums that blew that reductive categorization out of the water, culminating with The Louder I Call, the Faster It Runs. I don't know how Jenn Wasner and Andy Stack pull it off so naturally, but everything here—the programmed loops, the bright treble synths, the throbbing bass, her clear alto voice, his subtly complex rhythmic textures—melds to create a sonic landscape that's somehow simultaneously comforting and menacing. For folks who … were digging the Stranger Things score but thought it needed stacks of vocal harmonies and the occasional snarling guitar solo. Moment that gets me every time: "I am not my shadow / and this is all you need to know." If you listen to just one song: The title track.
Released: June 1, 2018
It took me a long time to get over Josh Tillman's self-absorbed, provocateur alter-ego schtick, but by the time God's Favorite Customer came out, I was already a convert. This time around, though, the target of Tillman's biting wit was … himself. Take "Mr. Tillman," in which he sings from the perspective of a hotel concierge forced to maintain polite professionalism even when confronted with the titular guest's self-destructiveness, which is so evident that even fellow musician and noted recovering alcoholic Jason Isbell has expressed concern. (Isbell confirmed that this scene really did play out in a hotel lobby, perhaps just prior to an infamous 2016 festival appearance at which Tillman lectured the audience for 10 minutes about entertainment and evil.) On his previous album, Tillman took 75 minutes to explore the complete history of why society is so fucked up, but this outing is a short-and-bittersweet 39 minutes. For folks who … want their beautifully arranged, harmonically rich Beatles-esque pop tethered to some profound existential sadness. Moment that gets me every time: "Last night I wrote a poem / man, I must have been in the poem zone / I'm in over my head." If you listen to just one song: Well, after I spent a third of this write-up explaining "Mr. Tillman," I suppose you had better listen to the thing.
Be the Cowboy, Mitski
Released: Aug. 17, 2018
And here we have another sad, sad album where the complexity mainly flows from the mystery of just how much is personal and how much is performative, coupled with music that is cohesive but defies easy description. Sorry, y'all. It's what I was listening to last year. I can say with some confidence that the album has something to say about gender and, interestingly, asexuality. I can say with complete confidence that the songs are short, propulsive, and imminently listenable, living in that space where synth-driven dance-pop meets guitar-driven indie rock. Oh, and there's a straight-up disco anthem about being completely alone and unloved. For folks who … appreciate enunciation and actually being able to understand the words to a song. Moment that gets me every time: "And still nobody wants me / still nobody wants me / and I know no one will save me / I'm just asking for a kiss." If you listen to just one song: "Why Didn't You Stop Me?"
2010 | 2011 | 2012 | 2013 | 2014 | 2015 | 2016 | 2017 |2018 |2019
The list thus far
Of the Blue Colour of the Sky, OK Go, (Jan 12, 2010)
A Badly Broken Code, Dessa, (Jan 19, 2010)
Plastic Beach, Gorillaz, (Mar 10, 2010)
Together, The New Pornographers, (May 4, 2010)
The ArchAndroid, Janelle Monae, (May 18, 2010)
The King Is Dead, The Decemberists, (Jan 14, 2011)
All Eternals Deck, The Mountain Goats, (Mar 29, 2011)
It's A Corporate World, Dale Earnhardt Jr. Jr., (Jun 7, 2011)
Join Us, They Might Be Giants, (Jul 19, 2011)
The Whole Love, Wilco, (Sep 27, 2011)
Animal Joy, Shearwater, (Feb 28, 2012)
Blunderbuss, Jack White, (Apr 20, 2012)
The Sound Of The Life Of The Mind, Ben Folds Five, (Sep 18, 2012)
Shields, Grizzly Bear, (Sep 18, 2012)
Sorry To Bother You, The Coup, (Oct 30, 2012)
Love, Cloud Cult, (Mar 5, 2013)
The Next Day, David Bowie, (Mar 8, 2013)
Tales from Terra Firma, Stornoway, (Mar 19, 2013)
American Kid, Patty Griffin, (May 7, 2013)
…Like Clockwork, Queens of the Stone Age, (Jun 3, 2013)
Somewhere Else, Lydia Loveless, (Feb 18, 2014)
Morning Phase, Beck, (Feb 21, 2014)
A Dotted Line, Nickel Creek, (Apr 1, 2014)
Metamodern Sounds in Country Music, Sturgill Simpson, (May 13, 2014)
Everything Will Be Alright in the End, Weezer, (Oct 7, 2014)
No Cities to Love, Sleater-Kinney, (Jan 20, 2015)
Natalie Prass, Natalie Prass, (Jan 27, 2015)
Something More Than Free, Jason Isbell, (Jul 17, 2015)
Every Open Eye, Chvrches, (Sep 25, 2015)
Sermon on the Rocks, Josh Ritter, (Oct 16, 2015)
Cardinal, Pinegrove, (Feb 12, 2016)
Upland Stories, Robbie Fulks, (Apr 1, 2016)
A Moon Shaped Pool, Radiohead, (May 8, 2016)
Teens of Denial, Car Seat Headrest, (May 20, 2016)
We got it from Here … Thank You 4 Your Service, A Tribe Called Quest, (Nov 11, 2016)
Amber Lantern, Timothy Monger, (Feb 10, 2017)
Hot Thoughts, Spoon, (Mar 17, 2017)
Brand New Day, The Mavericks, (Mar 31, 2017)
Guppy, Charly Bliss, (Apr 13, 2017)
Not Dark Yet, Shelby Lynne and Allison Moorer, (Aug 18, 2017)
Freedom's Goblin, Ty Segall, (Jan 26, 2018)
Every Little Thought, Hurry, (Feb 23, 2018)
The Louder I Call, the Faster It Runs, Wye Oak, (Apr 6, 2018)
God's Favorite Customer, Father John Misty, (Jun 1, 2018)
Be the Cowboy, Mitski, (Aug 17, 2018)