"Albums of the … Teens, I guess?": Surprise me, 2015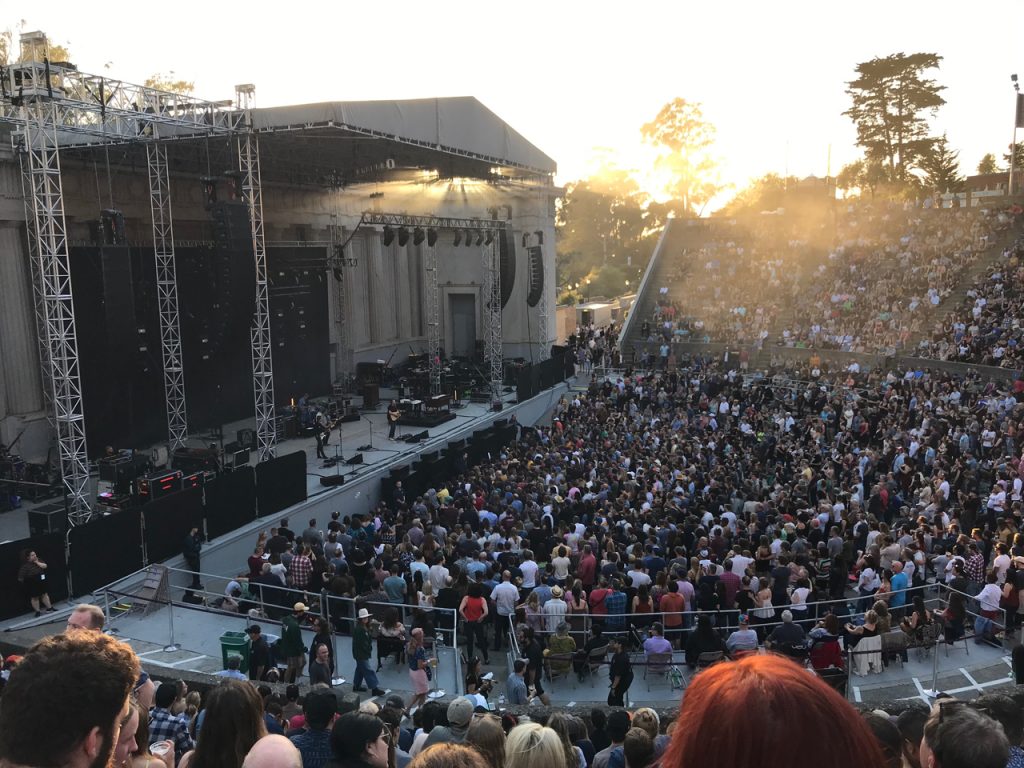 As we speed headlong into the second half of the decade, pleasant surprises abound. Among other things, for me, 2015 is proof that bands I've somehow managed to avoid can prove even better than expected, that singer-songwriters I'd admired for years could still blow me away, and still leave room for a talented newcomer. Let's get ready to get down.
Released: Jan. 20, 2015
Confession time. OK. Deep breath.
I missed Sleater-Kinney the first time around.
Like, I knew the Pacific Northwest, female trio existed and were beloved and probably up my alley, but I'd listened to approximately zero minutes of the band's pre-Portlandia material when this here reunion album came out. The only advantage this grants me is that I was able to listen to No Cities to Love with no expectations or fan baggage—just approach it on it's own terms. And guess what? It's great! It rocks! Hard! It's political, and its righteous anger directed at widening wealth inequality, among other things, feels very "of the moment." For folks who … brought their protractor, because there's an awful lot of angular guitar work here. Moment that gets me every time: "Scrambled eggs, for little legs" is such an amusing, perfect little snapshot of what it's like to get the family out the door in the mornings. If you listen to just one song: "Surface Envy."
Released: Jan. 27, 2015
Not to disparage Richmond, Va., but how unexpected is it for an album that sounds this perfectly produced to come out of the capital of the commonwealth, population 220,000, rather than, say, Sunset Boulevard circa 1970. It really speaks to how Matthew E. White—applying the lessons of Stax and Motown to build a house band of talented local musicians—created something truly remarkable in Spacebomb Records. Nor is any of this meant to diminish Prass, whose delicate voice and melancholy pop songwriting are perfectly suited for Trey Pollard's polished arrangements. For folks who … need something other than Tapestry and Dusty in Memphis to play while making breakfast and sipping coffee on Saturday morning. Moment that gets me every time: "I can tell you anything he likes, Christy / It's so wrong / I'll still be here when all your love for him is gone." If you listen to just one song: "Bird of Prey."
Something More Than Free, Jason Isbell
Released: July 17, 2015
This here is the Sophie's Choice of this project: trying to settle on whether to profile Something More Than Free, Southeastern or The Nashville Sound. The earliest of the bunch, Southeastern, is probably the more conventional choice, but I went with the middle child. The opening of this album is probably the best five-song streak in all of Isbell's discography, which is saying something when you're talking about one of the most gifted songwriters working today, who has been at the top of his game for most of this decade. If Southeastern was about how love helped Isbell emerge from the darkness of addiction, Something More Than Free is about settling into domestic bliss and the uneasy sense that it's more than you deserve. For folks who … can handle an album that vacillates from twangy anthem to college-rock tribute to intimate acoustic confessional in the first 11 minutes. Moment that gets me every time: "There's a couple in the corner of the bar / who traveled light and clearly traveled far / and she's got nothing left to learn about his heart / and they're sitting there a thousand miles apart / baby, let's not ever get that way." If you listen to just one song: OK, even more than those lyrics above, the thing on this album that absolutely chokes me up every time is the reverb-laden snare hit, like a crack of thunder, after Isbell sings, "And all the years you took from her just by being born," on "Children of Children." I mean … damn.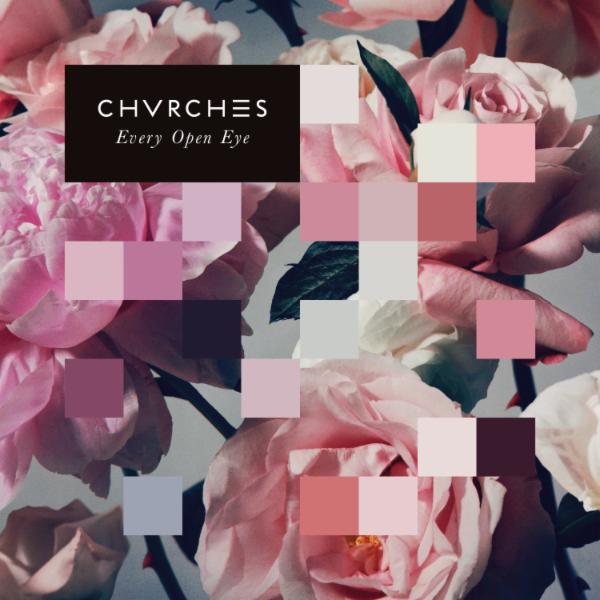 Released: Sept. 25, 2015
Synthpop lives or dies by the hooks, and Chvrches has 'em. Maybe that's because the Scottish trio spent five months holed up in a studio, gradually polishing a set of 30 demos into the 11 tracks that make up the finished product. Members described their sophomore album's sound as "big and happy and sad and a banger" and "cry-dance," which seems about right. For folks who … sometimes feel like a goth at the waterpark, watching your crush make out with somebody else. Moment that gets me every time: "We are made up of our mistakes / we are falling but not alone / we will take the best parts of ourselves and make them gold." If you listen to just one song: "Clearest Blue," the aforementioned big-happy-sad banger.
Released: Oct. 16, 2019
Uh, yes, excuse me, Mr. Ritter? Question here in the back. Um, did you come up with this hilarious album title and then write a collection of "messianic oracular honky-tonk" songs, or was it the other way around? Thank you.
On his seven previous albums, the Idaho-born singer-songwriter has offered up some compelling character studies, but he really outdid himself this time. There's the denizen of a miserable, post-industrial Indiana town with a family history of crumbling faith, alcoholism, and murder. There's the wild child whose parents' plan to tame her by making her attend a Bible college fails spectacularly. There's the high-school beau clearly hoping to get lucky when he hears his famous ex is going to be back in town. The overarching themes are homecomings and the conflict between small-town fundamentalism and hedonism; Ritter preaches the gospel of a healthy, spiritual middle ground somewhere between the two. For folks who … know that, deep down, Song of Songs is their favorite book of the Bible. Moment that gets me every time: "I didn't notice when the wind picked / I wasn't looking when the clouds rolled in / and if you ever fell out of love / could you ever fall back again?" If you listen to just one song: "Getting Ready to Get Down," which captures the fun spirit of the album and just about every one of its major themes with some precision lyrics and a playful groove.
2010 | 2011 | 2012 | 2013 | 2014 | 2015 | 2016 | 2017 |2018 |2019
The list thus far
Of the Blue Colour of the Sky, OK Go, (Jan 12, 2010)
A Badly Broken Code, Dessa, (Jan 19, 2010)
Plastic Beach, Gorillaz, (Mar 10, 2010)
Together, The New Pornographers, (May 4, 2010)
The ArchAndroid, Janelle Monae, (May 18, 2010)
The King Is Dead, The Decemberists, (Jan 14, 2011)
All Eternals Deck, The Mountain Goats, (Mar 29, 2011)
It's A Corporate World, Dale Earnhardt Jr. Jr., (Jun 7, 2011)
Join Us, They Might Be Giants, (Jul 19, 2011)
The Whole Love, Wilco, (Sep 27, 2011)
Animal Joy, Shearwater, (Feb 28, 2012)
Blunderbuss, Jack White, (Apr 20, 2012)
The Sound Of The Life Of The Mind, Ben Folds Five, (Sep 18, 2012)
Shields, Grizzly Bear, (Sep 18, 2012)
Sorry To Bother You, The Coup, (Oct 30, 2012)
Love, Cloud Cult, (Mar 5, 2013)
The Next Day, David Bowie, (Mar 8, 2013)
Tales from Terra Firma, Stornoway, (Mar 19, 2013)
American Kid, Patty Griffin, (May 7, 2013)
…Like Clockwork, Queens of the Stone Age, (Jun 3, 2013)
Somewhere Else, Lydia Loveless, (Feb 18, 2014)
Morning Phase, Beck, (Feb 21, 2014)
A Dotted Line, Nickel Creek, (Apr 1, 2014)
Metamodern Sounds in Country Music, Sturgill Simpson, (May 13, 2014)
Everything Will Be Alright in the End, Weezer, (Oct 7, 2014)
No Cities to Love, Sleater-Kinney, (Jan 20, 2015)
Natalie Prass, Natalie Prass, (Jan 27, 2015)
Something More Than Free, Jason Isbell, (Jul 17, 2015)
Every Open Eye, Chvrches, (Sep 25, 2015)
Sermon on the Rocks, Josh Ritter, (Oct 16, 2015)