"Albums of the … Teens, I guess?": Things fall apart in 2016
Let's get this out of the way. There is no use denying that one thing—one person—looms large over 2016 and, one way or another, colors the way we all think about the entire year. But enough about "Damn, Daniel."
In all seriousness, I don't think it's just 20/20 hindsight that gives the impression that the music of 2016 is permeated by a sense of existential dread. These five albums each seem to address a sense of … unease with the world—some directly, some more implicitly, some with humor and wit, some with hushed melancholy. Who's ready for a low-flying panic attack?
Released: February 12, 2016
Emo and country may seem like an odd pairing at first, but think about it: Hank Williams singing about a whippoorwill who is too blue to fly is pretty darn emo. So Cardinal's eight self-produced tracks of shuffling rhythms, pedal steel guitar, hints of banjo, and Evan Stephens Hall's high-and-lonesome introspection is not that bonkers, and the execution is near perfect. A word about including Pinegrove: At the height of 2017's #MeToo moment, as the band was looking to capitalize on the breakthrough success of Cardinal, Hall posted a puzzlingly vague statement in which he took responsibility for an accusation of "sexual coercion." The New Jersey band subsequently delayed the release of a follow-up and took a year off from touring. The incident still looms over the band, although subsequent investigations and interviews have shown it to be a not-so-clear-cut situation. The fact that the primary accuser and Hall reached an agreement through mediation, and she is OK with the band's return to recording and touring, is enough for me. That's why you'll find Pinegrove on this list, but not another alt-country singer who put out an album I liked this decade but stands accused of much skeezier behavior toward several women, none of whom have indicated that he has made anything approaching amends. For folks who … are gonna be OK with hearing things like "so long to silent nerves and hesitant oblivion" sung with a twang … by a guy from New Jersey. Moment that gets me every time: "I should call my parents when I think of them / I should tell my friends when I love them." If you listen to just one song: The opener, "Old Friends."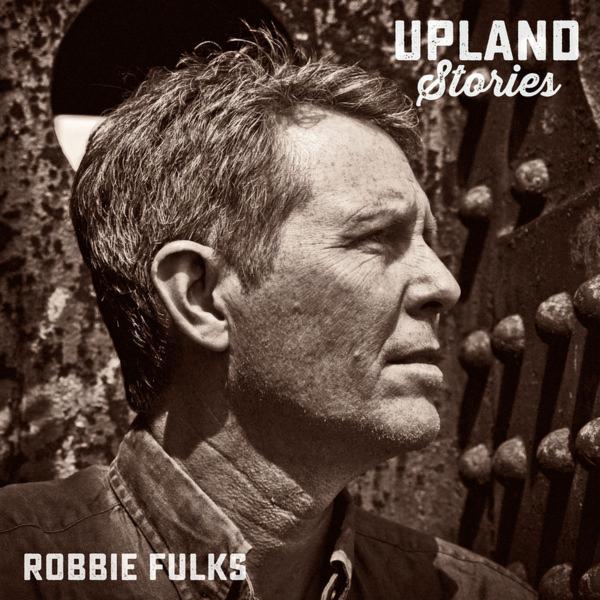 Released: April 1, 2016
In the quarter century Fulks has been releasing recordings, he has made albums of foul-mouthed, smart-ass honky tonk; driving roots rock; classic rockabilly; and polished countrypolitan. This decade he mostly settled into stark folk music played on acoustic instruments, which really allows the wit and narrative of his songwriting to shine through. Fans have used terms like "genius" and "Chicago's best-kept secret" to describe Fulks for years, but with this album we could finally add "Grammy-nominated singer-songwriter" to the mix. For folks who … read Let Us Now Praise Famous Men and said to themselves, "Somebody should write a song triptych inspired by this." Moment that gets me every time: Upland Stories is primarily a somber meditation on loss and hardship, but Fulks' trademark humor is not absent: "She liked his fiddling, no doubt / liked his help on the rural route / and the rest didn't bear thinking about / Aunt Peg's new old man." If you listen to just one song: "South Bend Soldiers On," the chorus of which is probably the purest distillation of the Midwestern ethic ever recorded.
A Moon Shaped Pool, Radiohead
Released: May 8, 2016
A month before the U.K. voted to immolate itself on a pyre of xenophobia and misinformation, the country's pre-eminent art-rock band released its ninth album, and for the lead single and opening track they selected a song written years earlier but perfectly suited for the times: "Cheer the gallows," Thom York croons. "This is a round up … we know where you live … abandon all reason." The inclusion of "Burn the Witch," as well as the allusions to climate action on "The Numbers," cast a long shadow of righteous anger over what is primarily an album that finds the beauty in resigning yourself to heartbreak—whether you're mourning the breakdown of a relationship or of society itself. For folks who … value atmosphere. Jonny Greenwood's string arrangements and Nigel Goodrich's production somehow create a consistent sense of vast, bright, airy space. Moment that gets me every time: "The truth will mess you up" x 15. If you listen to just one song: "Burn the Witch" … and while you're at it, watch the Trumpton-meets-The Wicker Man music video.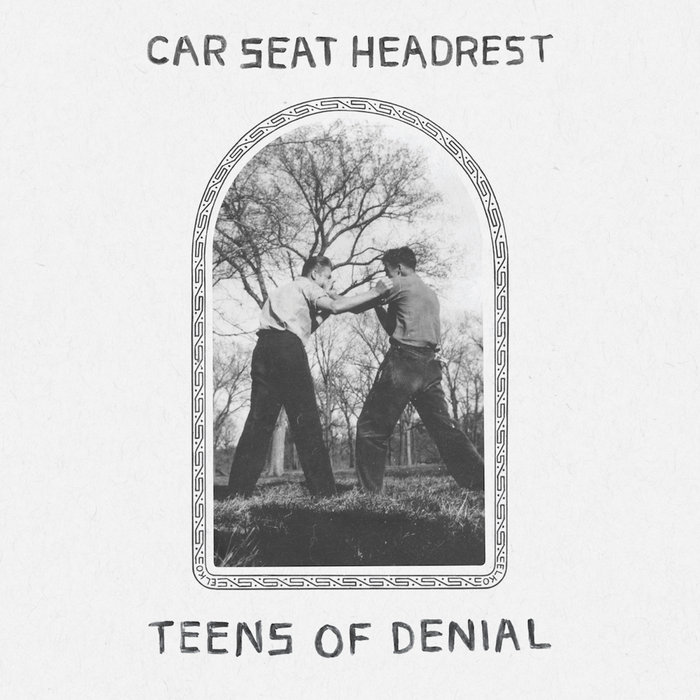 Released: May 20, 2016
"What was the last culturally relevant rock song?" some rando asked on Twitter the other day before deleting their account. I wanted my answer to be something from Teens of Denial, although it's not like Car Seat Headrest achieved ubiquitous airplay or Spotify streams or however we're measuring relevance nowadays. But a lot of critics and yours truly certainly took note of the way Will Toledo—on his 10th album in six years (!)—had something crucial to say about the state of young adulthood using mostly guitar, bass, and drums. It might just be the best quarter-life crisis album since Nada Surf's "Let Go." For folks who … have ever wanted to yell, "FUCK YOU!" at someone who keeps telling them, "It'll be alright." Moment that gets me every time: "I get signs from the cops, saying, 'Stay the fuck down" / I get signs from the audience, saying, 'Stay the fuck down" / I get signs from God, saying, 'Stay the fuck down." If you listen to just one song: Set aside 11 and a half minutes to listen to "The Ballad of the Costa Concordia."
The Ballad of Costa Concordia from jesus kristo on Vimeo.
We Got it from Here … Thank You 4 Your Service, A Tribe Called Quest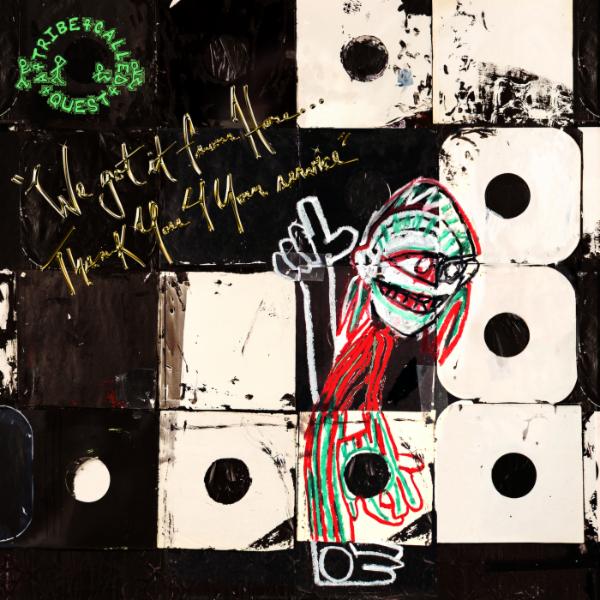 Released: Nov. 11, 2016
Arriving five days after the 2016 election, this album was like a reassuring reminder that, sure, the world had gone mad, but there were other people out there who also realized it had gone mad, and they can spit mad rhymes. Even without the terribly appropriate political content, this album would be momentous for being the first release by one of hip-hop's most influential groups in 18 years. Even without the reunion aspect, this album would be momentous for being the final testament of Phife Dog, who unexpectedly died partway through recording. Even without all that, it just fucking bangs. For folks who … People. It's Tribe. What else do you need to know? Moment that gets me every time: "The Ramen noodle." If you listen to just one song: "We the People," and I dare you not to react like Spice Adams.
2010 | 2011 | 2012 | 2013 | 2014 | 2015 | 2016 | 2017 |2018 |2019
The list thus far
Of the Blue Colour of the Sky, OK Go, (Jan 12, 2010)
A Badly Broken Code, Dessa, (Jan 19, 2010)
Plastic Beach, Gorillaz, (Mar 10, 2010)
Together, The New Pornographers, (May 4, 2010)
The ArchAndroid, Janelle Monae, (May 18, 2010)
The King Is Dead, The Decemberists, (Jan 14, 2011)
All Eternals Deck, The Mountain Goats, (Mar 29, 2011)
It's A Corporate World, Dale Earnhardt Jr. Jr., (Jun 7, 2011)
Join Us, They Might Be Giants, (Jul 19, 2011)
The Whole Love, Wilco, (Sep 27, 2011)
Animal Joy, Shearwater, (Feb 28, 2012)
Blunderbuss, Jack White, (Apr 20, 2012)
The Sound Of The Life Of The Mind, Ben Folds Five, (Sep 18, 2012)
Shields, Grizzly Bear, (Sep 18, 2012)
Sorry To Bother You, The Coup, (Oct 30, 2012)
Love, Cloud Cult, (Mar 5, 2013)
The Next Day, David Bowie, (Mar 8, 2013)
Tales from Terra Firma, Stornoway, (Mar 19, 2013)
American Kid, Patty Griffin, (May 7, 2013)
…Like Clockwork, Queens of the Stone Age, (Jun 3, 2013)
Somewhere Else, Lydia Loveless, (Feb 18, 2014)
Morning Phase, Beck, (Feb 21, 2014)
A Dotted Line, Nickel Creek, (Apr 1, 2014)
Metamodern Sounds in Country Music, Sturgill Simpson, (May 13, 2014)
Everything Will Be Alright in the End, Weezer, (Oct 7, 2014)
No Cities to Love, Sleater-Kinney, (Jan 20, 2015)
Natalie Prass, Natalie Prass, (Jan 27, 2015)
Something More Than Free, Jason Isbell, (Jul 17, 2015)
Every Open Eye, Chvrches, (Sep 25, 2015)
Sermon on the Rocks, Josh Ritter, (Oct 16, 2015)
Cardinal, Pinegrove, (Feb 12, 2016)
Upland Stories, Robbie Fulks, (Apr 1, 2016)
A Moon Shaped Pool, Radiohead, (May 8, 2016)
Teens of Denial, Car Seat Headrest, (May 20, 2016)
We got it from Here … Thank You 4 Your Service, A Tribe Called Quest, (Nov 11, 2016)