"Albums of the … Teens, I guess?": Tearing down walls in 2017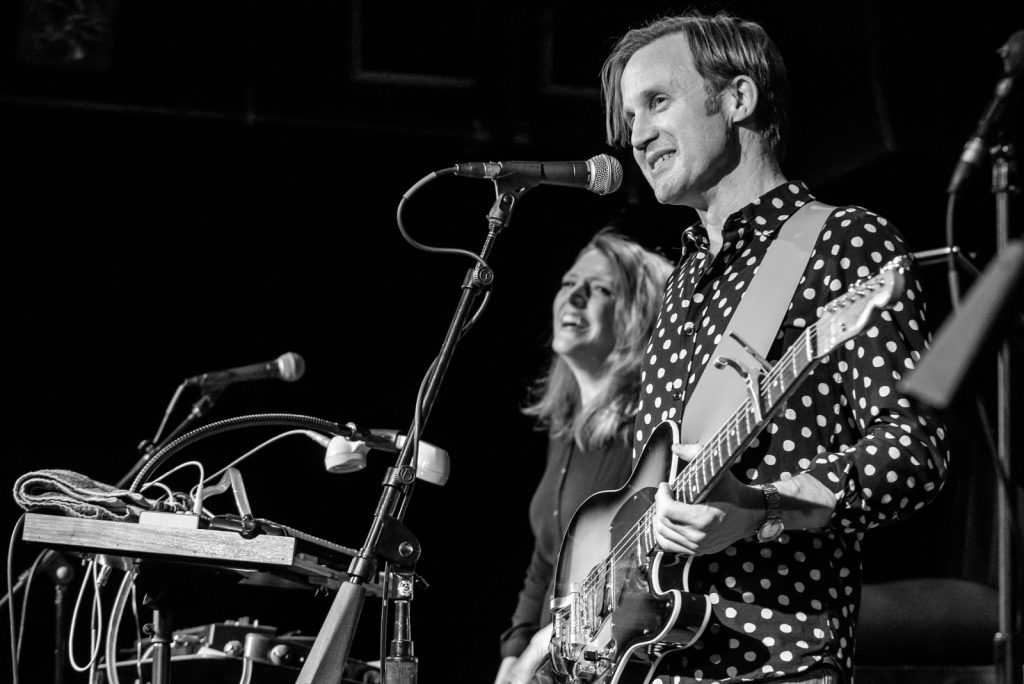 A lot of people were talking about building walls in 2017, but the musicians I was listening to that year were all about breaking down barriers: deconstructing genres, combining genres, giving new life to tired genres, imbuing old songs with new meaning and, in some cases, directly questioning those who would divide us.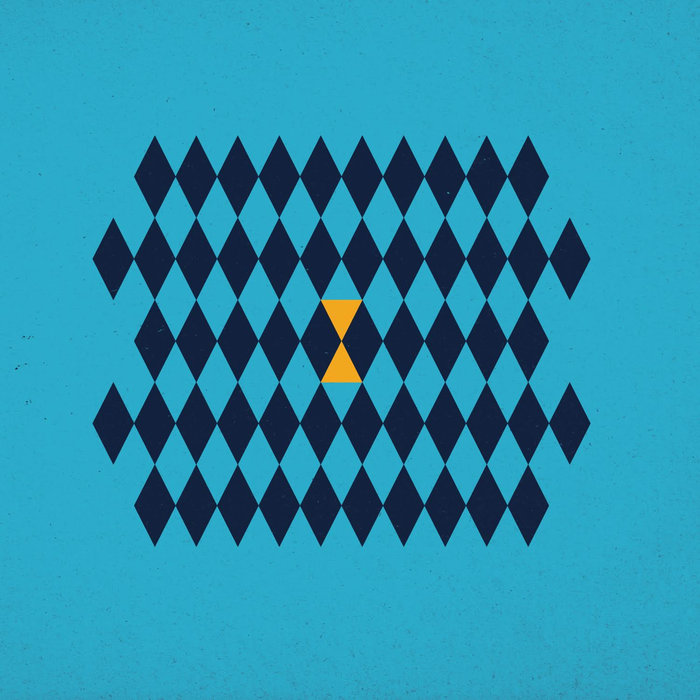 Released: Feb. 10, 2017
The largely unrecognized tragedy of the 2010s was that there was no more Great Lakes Myth Society, the Michigan folk-rock band that, in a just universe, would be universally recognized as one of the GOATs. The consolation is that one-third of GLMS's songwriting powerhouse released two excellent solo albums in the last 10 years: "The New Britton Sound" in 2011 and the current subject matter.
While I am currently unable to find any such link, I have a vivid memory of an interview in which Monger described Amber Lantern as "deconstructed folk music." And I thought to myself, "What the heck does that mean?" And then I listened to the album and, immediately, it made sense. To wit: Is it mandolins and hurdy-gurdies that make something "folk," or something deeper? Clearly, it's the latter, and Monger proves it by building a survey of folk traditions on a base of throbbing synths and vocal harmonies. For folks who … welcome a frank musical discussion of depression and social anxiety. Throughout Amber Lantern's 10 tracks, Monger paints a portrait of a narrator whose friends are leaving him behind, who is only comfortable on stage, who only sees shades of grey. Moment that gets me every time: "With black bra straps and cigarettes / credit cards and student debts / I'm dying just to make one of them mine / I'm tired of feeling shitty all the time." If you listen to just one song: "Grey's End," the hopeful finale.
Hot Thoughts, Spoon
Released: March 17, 2017
Oh look. Another flawlessly executed Spoon album. What's that make, nine in a row? YAWN. The Austin band makes a good case for releasing a mediocre album every once in a while, just to remind people that putting out a fun, engaging, gimmick-free collection of indie rock with hardly any filler is actually not that easy. For Hot Thoughts, Spoon re-teamed with longtime The Flaming Lips producer Dave Fridmann. Fridmann also helmed OK Go's entry in this series, which clearly makes him the go-to guy when you want your melodic alt-rock infused with hints of dance beats, sexy funk, and psychedelic weirdness. For folks who … need something to put a little swagger in their step. Moment that gets me every time: "Coconut milk, coconut water / you still like to tell me they're the same / who am I to say?" If you listen to just one song: "Do I Have to Talk You Into It?"
Released: March 31, 2017
Here's another ninth studio album by a band that just keeps rolling along. Starting out as part of the neo-traditionalist country movement, since the late '90s the band has incorporated more Latin and traditional pop influences. No exception here. Frontman Raul Malo belts out melodies over genre exercises ranging from tejano to neo-Wall of Sound to mambo to hot jazz, with accordion, electric guitar, banjo, baritone sax and muted trumpet occasionally emerging from the mix. In other words, it's as rich a melting pot as America itself. For folks who … think of pop music as a showcase for the vocalist. Moment that gets me every time: "When everything fails I relax and inhales." Yes, inhales. If you listen to just one song: "Easy as it Seems," in which Malo takes subtle aim at MAGA culture, lamenting that "building walls between us doesn't fix a thing" and asking, "Do you wanna get mean? Do you wanna get cruel?"
Released: April 13, 2017
Just had to check and make sure this wasn't released April 13, 1997, because everything about Guppy absolutely screams "'90s NOSTALGIA!!!" And it's about damn time. I've been waiting and waiting for the '60s, '70s, and '80s nostalgia to wane long enough for my flannel shirts to be cool again, and it never fucking happens.
The Brooklyn band has gone a totally different direction on this year's follow-up, but here the guitar tone sounds like Blue Album-era Weezer. Frontwoman Eva Hendricks' manic-pixie-dream-girl vocals would have fit right in between Letters to Cleo and The Muffs on the college radio station. I mean, just look at that cover art. None of which would matter if Charly Bliss didn't have 10 tracks of catchy-ass, hot-mess power-pop to back it all up, but—guess what, buddy—they do. For folks who … would find it amusing if I used this space to describe a night out on the town that consisted entirely of '90s grunge cliches. Moment that gets me every time: "I bounced so high I peed the trampoline." If you listen to just one song: "Westermarck." (The title is a reference to the psychological hypothesis that attempts to explain why people who spend early childhood together generally don't want to bone each other as adults.)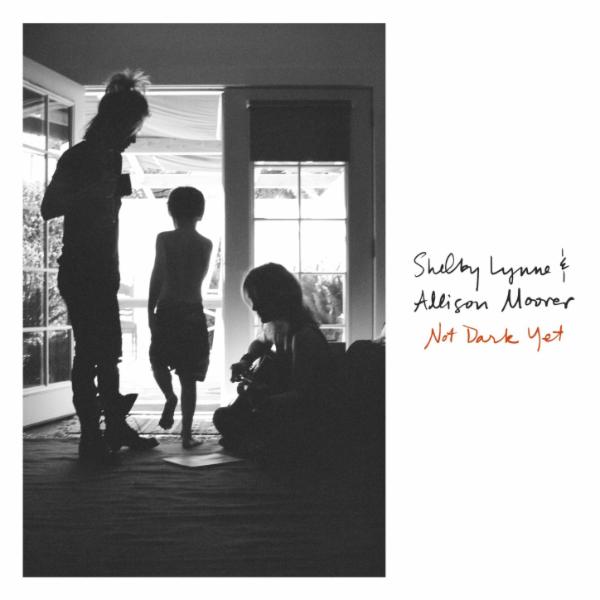 Released: Aug. 18, 2017
Cover albums can be tough to pull off. There's a wrong way to do it (see: Weezer, Teal Album), and then there's this effort by Country Music's Best Sister Act, Nashville Semi-Outsiders Division. Whether they're doing songs by The Killers, The Louvin Brothers, Townes Van Zandt, Merle Haggard, Nick Cave, or Nirvana, they honor the songwriter while putting their own stamp on the material.
Amazingly, the sisters had never collaborated on a studio recording despite their combined 23 albums up to that point. Hearing their perfectly blended, genetically consonant vocals, you gotta wonder, "Why the hell not?!" For folks who … ever wondered what Johnny Cash's American Recordings would sound like if he were 40 years younger and two women. Moment that gets me every time: The closing track is the only original composition on this album, and when you learn that Lynne and Moorer's parents died in a murder-suicide when they were teenagers, well, lyrics like this become absolutely gut-wrenching: "Don't you know you ain't by yourself / I'm right here to help you lay it down." If you listen to just one track: The title track, which takes a song Dylan wrote in 1997 and makes it seem like it was written for 2017.
2010 | 2011 | 2012 | 2013 | 2014 | 2015 | 2016 | 2017 |2018 |2019
The list thus far
Of the Blue Colour of the Sky, OK Go, (Jan 12, 2010)
A Badly Broken Code, Dessa, (Jan 19, 2010)
Plastic Beach, Gorillaz, (Mar 10, 2010)
Together, The New Pornographers, (May 4, 2010)
The ArchAndroid, Janelle Monae, (May 18, 2010)
The King Is Dead, The Decemberists, (Jan 14, 2011)
All Eternals Deck, The Mountain Goats, (Mar 29, 2011)
It's A Corporate World, Dale Earnhardt Jr. Jr., (Jun 7, 2011)
Join Us, They Might Be Giants, (Jul 19, 2011)
The Whole Love, Wilco, (Sep 27, 2011)
Animal Joy, Shearwater, (Feb 28, 2012)
Blunderbuss, Jack White, (Apr 20, 2012)
The Sound Of The Life Of The Mind, Ben Folds Five, (Sep 18, 2012)
Shields, Grizzly Bear, (Sep 18, 2012)
Sorry To Bother You, The Coup, (Oct 30, 2012)
Love, Cloud Cult, (Mar 5, 2013)
The Next Day, David Bowie, (Mar 8, 2013)
Tales from Terra Firma, Stornoway, (Mar 19, 2013)
American Kid, Patty Griffin, (May 7, 2013)
…Like Clockwork, Queens of the Stone Age, (Jun 3, 2013)
Somewhere Else, Lydia Loveless, (Feb 18, 2014)
Morning Phase, Beck, (Feb 21, 2014)
A Dotted Line, Nickel Creek, (Apr 1, 2014)
Metamodern Sounds in Country Music, Sturgill Simpson, (May 13, 2014)
Everything Will Be Alright in the End, Weezer, (Oct 7, 2014)
No Cities to Love, Sleater-Kinney, (Jan 20, 2015)
Natalie Prass, Natalie Prass, (Jan 27, 2015)
Something More Than Free, Jason Isbell, (Jul 17, 2015)
Every Open Eye, Chvrches, (Sep 25, 2015)
Sermon on the Rocks, Josh Ritter, (Oct 16, 2015)
Cardinal, Pinegrove, (Feb 12, 2016)
Upland Stories, Robbie Fulks, (Apr 1, 2016)
A Moon Shaped Pool, Radiohead, (May 8, 2016)
Teens of Denial, Car Seat Headrest, (May 20, 2016)
We got it from Here … Thank You 4 Your Service, A Tribe Called Quest, (Nov 11, 2016)
Amber Lantern, Timothy Monger, (Feb 10, 2017)
Hot Thoughts, Spoon, (Mar 17, 2017)
Brand New Day, The Mavericks, (Mar 31, 2017)
Guppy, Charly Bliss, (Apr 13, 2017)
Not Dark Yet, Shelby Lynne and Allison Moorer, (Aug 18, 2017)