Rankstravaganza: My 10 Favorite Albums of 2020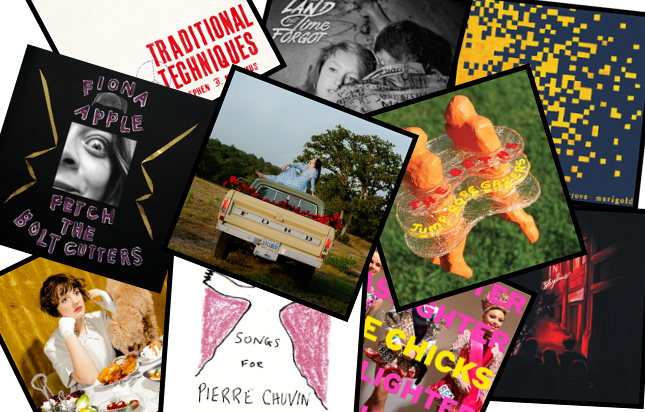 On the brights side, one of the nice things about being cooped up with your household and no one else for 3/4 of the year with all entertainments and social engagements inevitably squashed, and nothing to do but the dishes every night, is that you've got some more time to sample to the latest musical releases. For years now, I felt like I haven't really delved into enough full albums to justify any sort of year-end LP list. In fact, the last time I did anything other than my usual Top 30 individual tracks was … golly, 2013. But thanks to this dang virus, I once again have more albums released in the last 12 months that I genuinely respected, revered and regularly revisited than a mere Top 10 list can hold, and I had to whittle it down to the best of the best. And here they are: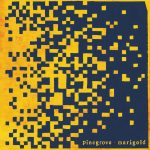 To be honest, things are still kind of weird between me and Pinegrove after the whole "sexual coercion" … thing. (I briefly addressed the reasons that I feel OK with featuring the New Jersey band in my 2010s decade retrospective.) There's no denying that the delayed follow-up to Cardinal takes Pinegrove's vaguely alt-country, vaguely emo formula to a whole new level. The band described the album as—oh jeez, really?—"an urgent, multivalent meditation." **rubs temples** Why do they insist on forcing me to defend my enjoyment of their music? Look, folks: It's earnest, passionate, melodic indie rock, and it's very well done.
9. The Neon Skyline, Andy Shauf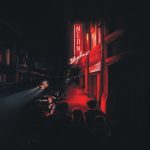 There is something audacious about composing a whole concept album about a tiny slice of life: something incredibly common, but because of that it resonates with everyone. Over 11 songs, Shauf spins the tale of a single night at a dive bar, as a group of friends gather and the narrator confronts his feelings for an ex who is back in town. The Saskatchewan native stuffs each song with amusing details, but somehow the lyrics flow as smooth as draft Guinness. The night's events are mixed with bittersweet memories, but nothing spectacular happens, and as closing time approaches, the narrator makes "a silent toast to the things I do and don't miss."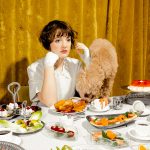 I've had a track from Kenney's 2017 album hanging out in my iTunes library—yes, I still use iTunes, what of it?—rated five stars and gradually racking up plays, but I really re-discovered the Oakland singer-songwriter this year thanks to a tweet from Wye Oak. You see, Jenn Wasner and Andy Stack produced and provided a rhythm section for the recording, and if you are at all into Wye Oak—or dream-pop with contemplative lyrics in general—you'll enjoy this. A lot. All this and the lead single has a video filmed in and around Lois the Pie Queen? Sold!
The last time an artist I love worked through their feelings about a messy divorce by putting out an album almost entirely focused on it, well … a few tracks were memorable, but the album as a cohesive work wore out its welcome pretty quickly. Here, Natalie Maines somehow makes an engaging listen out of relentlessly tearing into her ex-husband for 12 tracks. Even songs like the standout "Texas Man," which is primarily a celebratory "I may not be young anymore but I'm still horny!" anthem, will throw in a line about "that good kind of keeping me up all night"—just to be clear she's talking about sex and not stress-induced sleep deprivation because your spouse is cheating on you. Meanwhile, there's still just enough banjo licks to remind you that the newly rechristened trio is ostensibly still a country outfit. Jack Antonoff proves an inspired choice for producer, keeping the pop bombast just barely under control.
When the lockdown started, John Darnielle got out his old boombox—the one he recorded All Hail West Texas and earlier albums on—and knocked out a concept album about the decades-long period of violent upheaval in the Roman Empire as Christians assumed political dominance. Because of course he did. The Mountain Goats went on to put out a proper, full-band album in the fall, but this lo-fi throwback was everything I needed to get through the gloom of March/April. Thank you, John.
5. The Land That Time Forgot, Chuck Prophet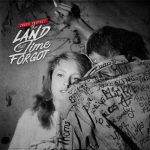 Is Chuck Prophet officially the dean of San Francisco rock, or is he just the last rock 'n' roller left? Either way, between closing out a webathon to save local music venues and hosting 2020's virtual Hardly Strictly Bluegrass, he found time to put out his 15th solo album. It's a typically clever collection of songwriting about lovable losers—from the drunk couple that sings along to Metallica every night "in their Polk Street SRO" to Richard M. Nixon. It wraps up with Prophet wearily urging some unnamed asshole with Secret Service protection and a wife from the EU to, please, just "get off the stage."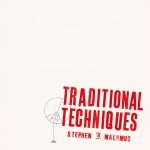 I haven't been able to stop thinking about the copy describing the former Pavement frontman's latest solo effort: "It's called folk music, and it's taking the country by storm." Do yourself a favor and read the whole wiseass write-up on the album's Bandcamp page. It is true that this is a primarily acoustic recording, eschewing The Jicks' rhythm section in favor of plucked strings and hand percussion. It's also totally psychedelic, man—even when coupled with some trademark Malkmus mockery of bourgeois frippery or web-marketing jargon.
3. Fetch the Bolt Cutters, Fiona Apple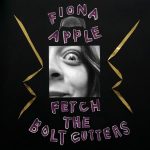 I'm glad Fiona got the Pitchfork 10/10, because it rightfully cements her reputation as being in the same league as Kanye and Radiohead. But, truth be told, I don't think this is her best album. Regardless, a not-the-best Fiona Apple album is still a Fiona Apple album, and of course it's amazing and brave and weird and raw and listenable. It also is an album that arrived at the perfect moment, as if it was willed into existence by The Times We Live In. Several tracks confront the sadness and frustration of #MeToo. While the title track is more about breaking out of a figurative prison of personal insecurities, it clearly resonated with people—New Yorkers in particular—who had been literally cooped up in their apartments too long.
2. Jump Rope Gazers, The Beths
This band is so damn good, and I cannot wait until it's safe for them to venture forth from the safety of New Zealand and tour the U.S. again. This album pulls a neat-o trick, because when you listen to the first two tracks you're all, "Oh, this is more of the highly enjoyable self-deprecating pop-punk that made 'Future Me Hates Me' so much fun," but then the title track kicks in and you're like: "Hold on a tick. This is suddenly achingly beautiful guitar pop without so much punk and it's AMAZING." And the rest of the album follows more in that vein with only occasional forays back into the up-tempo stuff. It's great. It's just so great. The Beths. Y'all should be listening to The Beths, everybody.
Part of me is surprised that this came out as my No. 1 album of the year, but then I remember: a) You've liked like literally everything Katie Crutchfield has ever done; b) You're like literally an Americana junkie, and this is her leaning hard into her southern roots; c) It's consistently high-quality across all 11 tracks—all killer, no filler; d) You can play it while cooking breakfast on Sunday mornings and nobody in the family complains like when you put Big Thief or whatever on. So, yup, checks out: Saint Cloud should be right up there alongside Car Wheels on a Gravel Road and Fox Confessor Brings the Flood in terms of female singer-songwriter, roots-guitar classics.