A Very Belated Rankstravaganza: My 30 Favorite Songs of 2019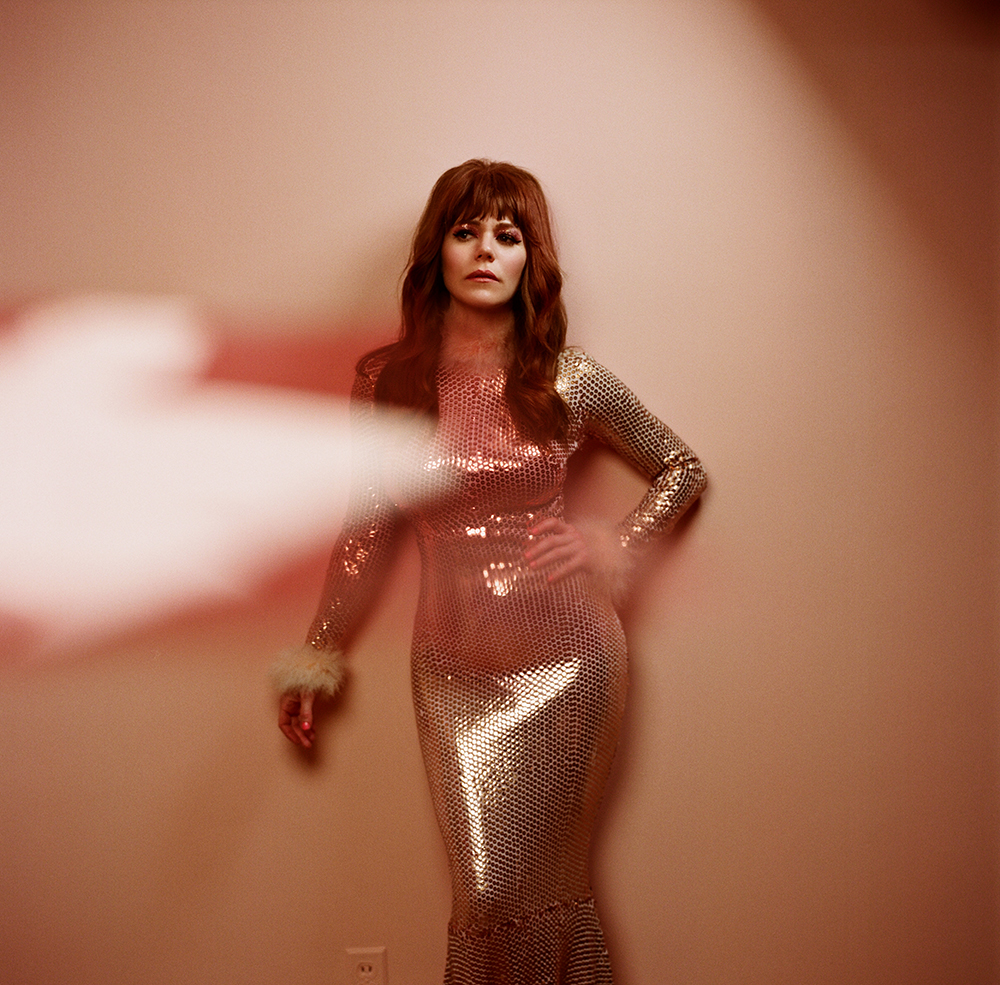 Hey, asking for a friend: How late is too late to do a year-end, best-of list? Is mid-January still acceptable? It's not? Hmmmm, well that's going to be a problem for me. See, I got so caught up in profiling albums from the last 10 years that I didn't leave myself any time to profile songs from the last 12 months. And I really like doing a year-end song countdown. I need to do a year-end song countdown. And so here we are.
I am excited to report that, after one or two or 20 occasions in the past when my year-end list was dominated by dudes, this year we are approaching gender parity! At least in terms of vocals. Fourteen of the 30 tracks below are either by a female solo artist, a band with a frontwoman, a male-female duo, someone who doesn't subscribe to binary gender identifiers, or a Canadian indie-supergroup prominently featuring Neko Case. This includes the Top 2 spots, both of which also strike me as attempts at bouncy, melancholy-under-the-surface retro-pop inspired by the likes of Carole King. It's what I was looking for in 2019, I guess.
This ain't the first time Ms. Crow has done right by a Dylan tune. It's a cover made for these times, a chronicle of crumbling institutions, and a worthy addition to the genre of tunes that includes "Everything's Ruined," "Everything is Awful," "Everything's Not Awesome" and "Everything is Falling Apart" from Teenage Fanclub's latest, which barely missed the cut for inclusion on this here list.
Hey, Obama put this on his list of favorite songs of 2019. So that's one thing we have in common! This first half is so compelling that I always forget the second half is a noise-rock freakout, and I try to put it on during breakfast on Saturday mornings, until my wife gives me the "What the hell are we listening to?" look.
There are three things to know about this New Jersey band, and they are guitar, GUITAR, and GUITAR.
"Pretty wings, you're the prettiest thing, you're like Parker Posey in a magazine with faded jeans and a crop top back in '93." This is the greatest opening to a country song of all time. I dare you to come up with an example of a better one. YOU CAN'T!
Dear Kacey Musgraves: You can't leave this guy after he wrote something like this! Unless he wrote it for some other woman, in which case definitely divorce him right away.
Here's the scene: I'm at my friend's children's birthday party back in May. A pair of 16-year-olds seize control of the stereo and begin playing song after song of bewitching dance pop. Finally, my 40-year-old ass walks up to them and asks, "Who is this?" In unison they answer: "Billie Eilish. Duh." And the "duh" was practically sampled from the "duh" in "Bad Guy." Anyhoo.
The Mexican classical guitar virtuosos are on their fifth album, so if you don't know that "instrumental flamenco metal" is a thing … well now you know.
24. "I'm On My Way," Rhiannon Giddens (feat. Francesco Turrisi)
When you're a MacArthur Genius continually looking for new ways to explore the folk traditions and possibilities of the banjo, teaming up with an Italian jazz musician whose music is rooted in studies of medieval music to explore the intersections of African, Arabic, European, and American music is probably a painfully obvious way to spend your time, but Giddens followed through with it anyway.
23. "Hungry Child," Hot Chip
The song is pretty darn good, but my favorite part of the latest single from the English synth-pop group might be that it's from an album called "A Bath Full of Ecstasy."
"Spending my nights in a bar room, Lord, turning them songs into 2x4s." Here's Kentucky's own Hillbilly Romantic, singing about saving all his pennies just to build a trailer so he and his honey can get away from the smell of the paper mill. Such rich imagery to describe such simple desires. That—and an acknowledgement that country music was once primarily fiddle-driven—is what sets Childers apart.
Sometimes I like to imagine that, last year, Hot Chip and Tame Impala were in a high-stakes battle for electro-pop supremacy, and Kevin Parker just barely edged Hot Chip out with this non-album single.
We all know '80s nostalgia and '90s nostalgia when we hear it. What does '00s nostalgia sound like? I think the artist formerly known as Chet Faker might know the answer, even if that's not exactly what he was going for. (I mean this as a complement, in case that wasn't clear.)
And the winner of the annual Tom Petty Torch Carrying award for 2019 goes to …
18. "Before Us ," Wilco
"Remember when wars would end?" Jeff Tweedy asks wearily. Wilco's latest, Ode to Joy, is full of hushed music for uncertain times—a companion to A Moon Shaped Pool by Radiohead, to whom I'm sure Wilco is not at all sick of being constantly compared.
"Not every psychopath can act so well behaved." It's true: Phoebe Bridgers and Conor Oberst really have a knack for bringing out each other's strengths. If there's one complaint I have about BOCC's full-length debut, it's that they spend too much time singing in octave unison. This non-album track avoids that pratfall with plenty of vocal harmony.
16. "Can't Calm Down," Hand Habits
Listening to the slow-burn guitar solo on this bit of hazy indie-pop, you can see why bands ranging from The War on Drugs to Weyes Blood (see below) have hired Meg Duffy as a studio musician.
15. "Taking Baby Steps," Mark Mulcahy
"It's. Been. A. Very. Long. Time," but the guy from Miracle Legion/Polaris/The Adventures of Pete and Pete is still out there making cryptic, shimmering guitar rock.
14. "All Some Kind of Dream," Josh Ritter
On its face, Ritter's folk ballad is an earnest protest song about children in holding pens, but with a couple clever turns of phrase, he subtly suggests that maybe the problem isn't that this all feels like a bad dream. Maybe the dream is an idealized past where America cared for the tired, poor, huddled masses, when the reality is that depended on just how white those masses were.
Sometimes I like to imagine that, last year, Hand Habits and Long Beard were in a high-stakes battle for introspective, downtempo bedroom-pop supremacy, and Leslie Bear just barely edged out Meg Duffy.
As I stated in my profile of the country singer's 2014 breakthrough, "If Simpson is known for two things, one is his lack of fucks given." And if he wants to put out an album of practically ZZ Top-esque synth-blues with cover art of a muscle car leaving a mushroom cloud behind in its wake, … well, you try to explain to him why he shouldn't.
If your favorite The Hold Steady is "Craig Finn introduces a new character with substance abuse problems while the band goes full E Street Shuffle complete with Clarence-esque sax" Hold Steady, then I have some good news for you.
10. "Je Ne Me Connais Pas," Mattiel
Her Bandcamp page tells me Mattiel Brown is from Atlanta, but I'm pretty convinced that's just a cover story and she's actually a time-traveler from Detroit's early 2000s garage rock scene.
9. "Falling Down The Stairs Of Your Smile," The New Pornographers
There's some minor tweaks to the formula on the eighth albums from A.C. Newman, Neko Case, et al., but mostly it's another collection of flawlessly executed 3.5-minute morsels of melodic guitar-pop and inscrutable lyrics. For example …
Charly Bliss, on the other hand, tweaked their formula about as far as it could be tweaked. Part of me misses the Weezer-ish guitar rock of the Brooklyn band's 2017 deubt, but the slow build of this decidedly New Wave-ish anthem is thrilling in its own right.
7. "Juice," Lizzo
Have y'all heard of this rapper/singer/flautist Lizzo? I think she's going to be big.
"History forgets the moderates," Bird sings between whistling solos and re-imagining the old Greek myth as a parable about "being addicted to your own suffering and the moral consequences of letting the rock roll." It's a fine opening to an album focused on our fractured political landscape.
"I text myself to make sure / the world didn't turn to vapor." Milia, of the Michigan indie-folk band Frontier Ruckus, takes some chances with the rhymes on this single. As a result, it comes off as a series of delightful surprises, where you're never quite sure what turn the lyrics are going to take next.
"Now if you're gonna be featured on a movie song, the credits is the part that you wanna be ON." I took my kids to Legoland this summer and heard this song about 4,700 times played over the park sound system over the course of three days … and I still like it. That's how good it is.
"Baby, I know pain is as natural as the rain / I just thought it didn't rain in California." Pretty sure this is a case of "you either love it or you hate it." Frankly, I was a little surprised to find myself coming down on the "love it" side of the equation, but I guess love isn't what I thought it was. I just can't say no to all that bouncy guitar interplay.
This is a lot poppier than most of Titanic Rising, Natalie Mering's fourth album released under the name Weyes Blood, but it's the clear highlight. The key is in the production, with its layers of piano and vocal harmonies building to an ecstatic conclusion.
"And everybody knows we're in trouble / do do do do do do." Just about sums up 2019, doesn't it? As with "Everyday," this song is a triumph of retro-pop production. The '80s guitar tone on the outro is just *chef's kiss*.