The Annotated Decemberists No. 12: "Cocoon"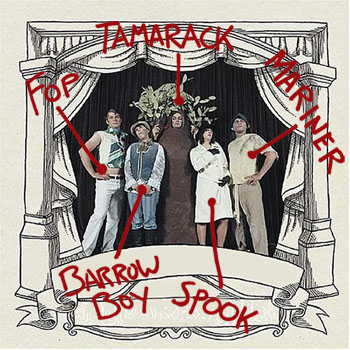 Perhaps no band's lyrics better lend themselves to pseudo-academic analysis than those of The Decemberists. The Annotated Decemberists is an attempt to puzzle through the Portland, Oregon, group's entire catalog song by song—examining all the obscure vocabulary, historical references and poetic subtext—or go crazy trying.
This one is like a dream you can't quite remember upon waking, but once you fall back asleep you're instantly back in the moment. If asked, I couldn't hum you more than one line of this song, but in the context of the album, it's instantly familiar and comforting. Slow and somber, the lyrics are impressionistic, aside from a clear, early reference to the victims of the eruption of Mount Vesuvius—a tragedy that may or may not keep coming up throughout the song and may or may not serve as a stand-in for the tragedy of 9/11. Who knows? The meaning of a dream is rarely overt. More likely, you're left with just the feelings it inspired—and everyone you describe it to is going to have a different interpretation.
"Cocoon"
from Castaways and Cutouts, 2002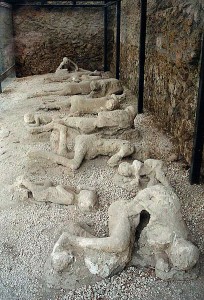 This cocoon, caught in Vesuvius'[1] shadow
Only the ashes remain
And I waited there for you
Why couldn't you?
Here we lie waiting for something to startle
To shake us from gravity's pull[2]
And so the sleeping hours are through
What can we do?[3]
The sorry conclusion[4], the low dirty war[5],
It happened before you came to
But this is solution, and this is amends
The joke always tends to come true
But there on your windowsill over the unmoving platoon[6]
Written in paperback, the view[7] to the quarterback's room[8]
Under waning moon[9]
This quiet serves only to hide you
Provide you
What I knew
What I knew: it'd come back to you
Take this palm, follow the lines here are written[10]
Tracing the veins and the shapes[11]
And feel your fingers falling slack and all folding back
The tainted election[12], the hole in the sky[13]
Command what is tried, what is true
But without solution, with feet on the ground
It won't make a sound 'til you're through
So loosen your shoulder blades[14]
This is your hour to make due[15]
Because there on the timberline[16]
Deep cold November shines through
Soft and absolute
This quiet serves only to hide you
Provide you
What I knew
What I knew: it'd come back to you
Exegesis Manifest
(↑ returns to text)