The Annotated Decemberists No. 6: "The Apology Song"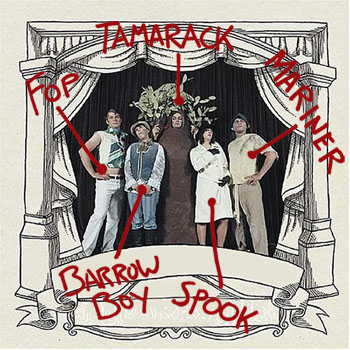 Perhaps no band's lyrics better lend themselves to pseudo-academic analysis than those of The Decemberists. The Annotated Decemberists is an attempt to puzzle through the Portland, Oregon, group's entire catalog song by song—examining all the obscure vocabulary, historical references and poetic subtext—or go crazy trying.
We've arrived at the sixth and final entry from The Decemberists' debut EP, Five Songs. Yes, you read that right. There are six songs on Five Songs. When the band initially self-released the recording in 2001, it had but five tracks. Then Hush Records re-released it in 2003 with "The Apology Song" as a contradictory addition.
"Apology" is as straightforward as a Decemberists song gets. Colin Meloy has said repeatedly when performing it in concert—including a solo acoustic performance archived at NPR's All Songs Considered—that it is a completely true story.
"This song was actually written with a specific utility in mind. It was sung over the phone to somebody in England, apologizing for having their bicycle stolen."
In a deliciously ironic epilogue to the tale, Meloy has also said that he eventually found the stolen bicycle and returned it to its owner, only to accidentally crush it later on while trying to help his friend move. The moral of the story: Don't let Colin Meloy anywhere near your bicycle.
"Apology Song"
from 5 Songs (2003)
I'm really sorry, Steven[1]
But your bicycle's been stolen
I was watching it for you
'Til you came back in the fall
Guess I didn't do a good job after all
I was feeling really sorry, Steven
And I spent all morning grieving
And everybody's saying
That you'll take the news gracefully
Somehow I don't think I'll be getting off so easily
I meant her[2] no harm
When I left her unlocked
Outside the Orange Street Food Farm[3]
I was just running in
Didn't think I'd be that long
I came out, she was gone
And all that was there was some bored old dog
Leashed up to the place where your bicycle had been[4]
Guess we'll never see poor Madeleine again
Let this be consolation, Steven
That all the while you were in England
I treated her with care and respect
And gave[5] her lots of love
And I was usually pretty good 'bout locking her up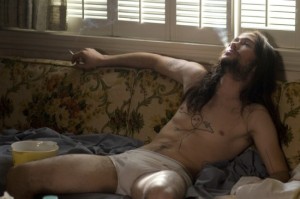 Where has she gone?
Well, I bet she's on the bottom of a Frenchtown pond[6]
Rudely abused on some hescher's[7] joyride
So I wrote you this song
In the hope that you'd forgive me
Even though it was wrong
Being so careless with a thing so great
And taking your poor Madeleine away, away
Exegesis Manifest
(↑ returns to text)