Going On Sale: Prince, Lil' Wayne and other major Bay Area concerts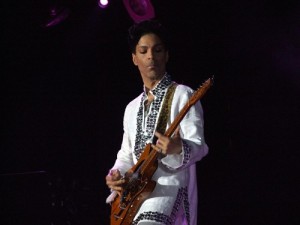 Prince is a busy guy. There are pancakes to serve, freaks to get on, etc. I assume that's why he waited until today to announce that he'll be playing two shows at Oakland's Oracle Arena in less than a week. The Purple One is a partyman with no time for advanced notice. Sorry, fans. You'll have to work around his schedule. Not that I expect it to be a problem. This is the artist formerly known as The Artist Formerly Known as Prince's first U.S. concert tour in four years, and he should have no trouble selling out.
In other arena news, Lil' Wayne also will be stopping by the Oracle as part of his first tour since getting out of the joint; Florence and The Machine is bringing its (her?) industry-approved indie-pop act to UC Berkeley's Greek Theatre; and the cast of Glee! will be sparkling all over the damn stage at the HP Pavilion at San Jose.
Meanwhile, if you, like me, were a fan of that version of "Creep" that made The Social Network trailer so memorable, you'll be excited to know that the oddly named Belgian choir responsible for it, Scala & Kolacny Brothers, is scheduled for a doubleheader at The Independent.
San Fran
East Bay
South Bay
"Glee Live!," 7:30 p.m. May 24, HP Pavilion, 525 W. Santa Clara St., San Jose. $64.50, $107 (includes fees). On sale Saturday, Feb. 19.