Psst, Super Bowl advertisers: Nice use of classical music, but mix it up some with these alternate masterpieces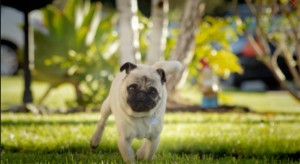 I only watched half the Super Bowl (unfortunately a half that included Black Eyed Peas), and I really only half-watched that portion. But my attention snapped back to the screen whenever I heard a piece of music I recognized, such as the use of "Lose Yourself" in Chrysler's spiffy "Detroit will kick your Euro-luxury-car ass!" commercial that everyone is talking about today.
But you know what I noticed even more? The use of famous classical compositions to sell the Super Bowl audience beverages, snack food and automobiles.
This is not a new trend, of course, as this blog post from New York classical station WXQR makes clear. Nor did advertisers plumb very deep into the classical cannon; these are all fairly famous pieces, recognizable even to casual fans. Here are four compositions I noticed, along with some humble suggestions for advertisers to use in the future rather than recycling these masterpieces again and again.
What's being shilled: Doritos
Classical masterpiece: "Dies Irae" from Verdi's Requiem
Short summary: Dude taunts his girlfriend's pug, gets a face-full of door in return.
Real story behind the music: The Italian opera composer wrote this setting of the Latin mass for the dead in memory of poet and novelist Alessandro Manzoni.
Alternate musical cue: Almost any other "Dies Irae." Few are as full of fury and bombast as Verdi's, I know, but how about some love for Dvorák once in a while?
What's being shilled: Coca-Cola
Classical masterpiece: "1812 Overture" by Tchaikovsky
Short summary: "Lord of the Rings"-esque siege is cut short after a dragon ingests some cola and starts belching fireworks.
Real story behind the music: Written to commemorate the defeat of Napoleon's army by Russian forces at the Battle of Borodino in 1812.
Alternate musical cue: OK, we get it. Everyone associates this piece with fireworks, which is Tchaikovsky's fault for incorporating explosions into the score. Handel's "Music for the Royal Fireworks," however, was actually written for a fireworks display.
What's being shilled: Coca-Cola
Classical masterpiece: Second movement to Beethoven's "Symphony No. 7"
Short summary: Two super-serious border guards at some remote desert checkpoint declare a temporary truce to share some sody-pop.
Real story behind the music: An immediate success, the stately, minor-key melody remains the third most famous theme from the composer's nine symphonies and is sometimes performed as a funeral march.
Alternate musical cue: This one isn't terribly over-used in advertising (yet), but for argument's sake, let's go with Mahler's similar funeral march from the third movement of "Symphony No. 1," a.k.a. minor-key "Frère Jacques."
What's being shilled: "The X Factor," the American version of a British talent show, which will be pretty much indistinguishable from "American Idol."
Classical masterpiece: "O Fortuna" from Orff's Carmina Burana.
Short summary: Metal shards fly together to form Simon Cowell.
Real story behind the music: The cantata is a musical setting for 24 poems from a medieval manuscript discovered in a German monastery, full of odes to drinking, sex, fortune and other secular concerns.
Alternate musical cue: "O Fortuna" is so common in movie trailers that there are literally dozens of Internet discussion forums with people seeking"something that sounds like Carmina Burana" to use in some film project. My favorite answer: "The Battle on the Ice" from Prokofiev's score for the 1938 film Alexander Nevsky.