Rankstravaganza: Top 30 tracks by artists not represented on the best albums list, No. 30-21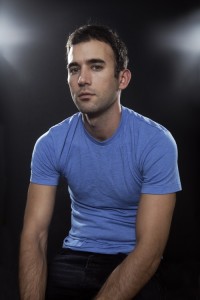 You think I could limit myself to just a list of my top albums of 2010? No way, man. For the last six months, I've been obsessively, compulsively ranking my most-played songs of the year, using a convoluted system that even my brilliant Ph.D fiancée couldn't make sense of.
Since my system is based entirely on the number of plays logged through iTunes, the top of the list ended up having a lot in common with my albums list. So I'm limiting this and subsequent posts to artists who aren't represented in my albums ranking. As a result, the song that says "1." next to it isn't really my No. 1 song of 2010. That honor goes to Wolf Parade's "Yulia." For the record, my Top 5 most-played songs of 2010 were …
"Yulia," Wolf Parade
"Running With the Wolves," Cloud Cult
"Hurricane J," The Hold Steady
"Tightrope," Janelle Monae feat. Big Boi
"Drunk Girls," LCD Soundsystem
OK, enough blah blah blah. Let's celebrate some singles.
30. "Someday," Dr. Dog
I somehow didn't manage to give all of Dr. Dog's new album a fair listen yet, but this track represent everything the Philly band does well: easy-to-like tunes that take their cues from '60s pop and psychedelic rock and slathered in vocal harmonies.
29. "Bright Lights, Bigger City," Cee Lo Green
Hey, I just wrote about this song. I'm still really enjoying it in all its night-on-the-town, "Billie Jean"-pilfering glory. If I'd been listening to it for a little bit longer, I'm sure it would be further up this list.
28. "Tres Brujas," The Sword
So this list is going to be mainly indie pop, but I occasionally indulge in some metal — as long as it's got some melody and it's completely, ridiculously over the top. This song meets all my requirements. "Three witches you shall meet upon the path to your fate. The first will love you, the second will deceive you and the third will show you the way." That's all kinds of awesome. You can't see it, but I'm making devil horns and banging my head right now. [free download]
27. "Bulldozer," Goldishack Guerrillas
Political rap can be tough to pull off, and this one comes dangerously close to crossing over into "Che Guevara poster in a freshman dorm room" territory. The breathy girl's voice kind of drives me nuts, too. What saves it is some pretty brilliant production (i.e. the sampling of those beeps that heavy machinery makes when backing up) and a profane chorus that cuts right to the song's satirical point.
26. "Maybe She'll Dream of Me," The Foreign Exchange
This is a fairly recent addition to my iTunes library that has racked up a lot of plays in a short amount of time. It's a sweet, romantic, almost quaint electro-R&B tune by the Grammy-nominated, transatlantic duo, with singer Phronte (whose day job is rapping with the North Carolina group Little Brother) crooning and pining over a girl who might be a bit out of his league. Awwwwww. [free download]
25. "I Don't Even Care About the One I Love," The Whigs
Probably the best, most rocking confessional about being careless with someone's feelings by an Athens, Ga., indie band since R.E.M.'s "The One I Love." OK, that's an overstatement, but it's clearly a descendant of that indie classic.
24. "Careful With That Hat," Citay
"It's an homage not a mockery, I swear," the vocalists in this San Francisco supergroup — which currently includes members of such indie projects as Tussle, The Dry Spells, 3 Leafs, and University of Errors — sing, in three-part harmony, just in case you're wondering whether or not their allusions to The Allman Brothers Band and other '70s psychedelia were sincere. [free download]
23. "Better Than Today," Kylie Minogue
This is the first of three flat-out, shameless dance-pop songs that ear-wormed their way into my top tracks this year. "All the Lovers" has been the most popular single off of the Australian icon's Aphrodite album, but this track was the one that made me want to get out of my seat and start throwing some jazz hands around whenever Kylie shouts, "Hey!" It was released as a single in December, so perhaps it will catch on with her legions of international fans. Americans, as usual, remain pitifully unaware.
22. "The Curse," Josh Ritter
It's just the age-old tale of the beautiful Egyptologist who falls in love with the mummy she's discovered. Of course, it ends tragically. Ritter, his voice waltzing along to some dusty piano chords, is especially adept at telling these strange, heartbreaking  stories, and he does it with the efficiency that's the hallmark of truly great songwriters.
21. "Heirloom," Sufjan Stevens
The Michigan native has been making up for the long break he took after his last flurry of activity in 2005-06, releasing an orchestral suite, EP and proper album in less than 12 months. This track is from the All Delighted People EP, and it reminds me of Led Zeppelin in its more folk-focused moments, what with all the 12-string guitar pickin'.